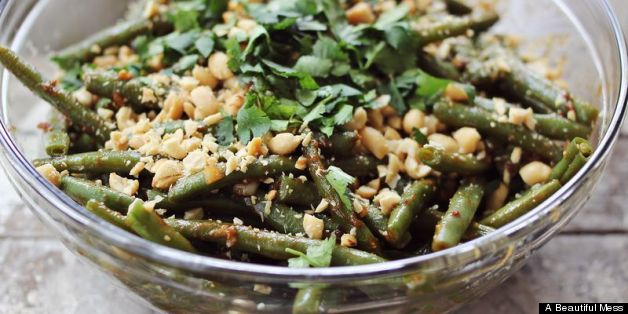 When you hear 'peanut butter,' what's the first thing that comes to mind? Jelly? Chocolate? Lately, when we hear 'peanut butter,' we think 'cheeseburgers.' Yeah, we know. Game-changing.
Because peanut butter is so amazing in desserts and with sweets, we sometimes forget that savory peanut butter recipes are just as fantastic. The reason we love peanut butter with sweet things is because it's inherently savory, so it really isn't as out of place in stews, noodle dishes and grilled cheese sandwiches (YEAH) as we might immediately think. If you've never slurped cold peanut noodles on a hot day, or sipped warm, comforting peanut soup on a cold one, it's time to discover a whole new range of peanut butter flavor. What's your favorite savory application for peanut butter? Let us know in the comments!
Want to read more from HuffPost Taste? Follow us on Twitter, Facebook, Pinterest and Tumblr.