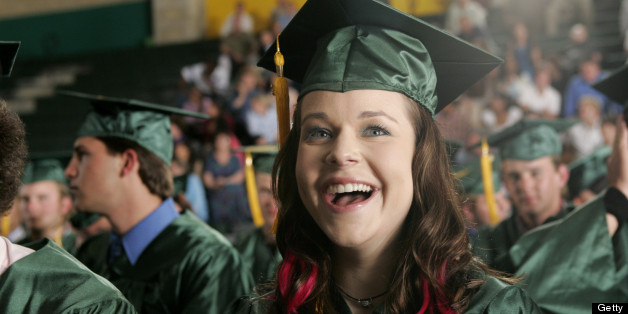 The Neptune reunion is almost complete! Tina Majorino has signed on for the "Veronica Mars" movie, reprising her role as Veronica's (Kristen Bell) best friend and hacker genius Cindy "Mac" Mackenzie.
"I really wanted Tina in 'Veronica Mars,'" creator Rob Thomas wrote in an email to the film's Kickstarter backers. "To say I wrote Mac with Tina in mind would be an understatement. I wrote Mac for Tina, and Tina only. Veronica needed a female friend, and a Q to her Bond. Tina felt like just the sort of girl that Veronica would like and respect. I couldn't be more pleased that she'll be with us for the movie."
Majorino, who currently stars on "Grey's Anatomy" as Grey Sloan Memorial's quirky intern Heather Brooks, joins the now robust "Veronica Mars" movie cast. In addition to Majorino and Bell, Jason Dohring, Chris Lowell, Percy Daggs III, Francis Capra, Christine Lakin, Enrico Colantoni, Daran Norris, Amanda Noret and Sam Huntington will reprise their roles in the "Veronica Mars" film.
UPDATE: Rob Thomas also announced that Brandon Hillock (Deputy Sacks), Jonathan Chesner (Corny) and Kevin Sheridan (Sean Friedrich) have signed on for the "Veronica Mars" movie.

"The last time we saw [Deputy Sacks], he had just made his first kill trying to save his partner and boss, Sheriff Lamb," Hillock wrote in an email to the film's backers. "Alas, he didn't make it in time. I think that does something to a man. Will we see a different Sacks in this film? I can't tell you that. But I can tell you one thing that won't be different: the 'stache. Sacks rocked a mustache before it was cool, and he sure as hell ain't about to give it up now. Thanks for giving me another round as Sacks. I can't wait."

After saying he's been missing "delivering pizzas, getting tasered, and being Neptune's most loveable stoner," Chesner reminisced about his early "Veronica Mars" days. "When I first went to audition for 'Veronica Mars,' I accidentally downloaded the wrong script. So, I showed up ready to blow away the competition ... for the role of Wallace Fennel. Apart from not being black and having no idea what the heck was going on -– it was the scene where he gets duct taped to a flag pole -– I figured I'd be perfect," he wrote. "Unfortunately, my audition got off to a bad start. Before I even arrived, I spilled Chinese food all over myself, soiling my garments. But maybe that was supposed to happen, because things worked out pretty well, and now here we are."

Sheridan is also amped to return chronic ne'er-do-well Sean. "I am so thrilled to be working again with such wonderful people," he wrote. "Working on 'Veronica Mars' was one of the highlights of my life. I am chomping at the bit to see everyone again and do whatever I can to make this film a success."
"Veronica Mars" fans can expect more casting announcements over the course of the next few days. "We have a bunch of cast deals done, but we're trying to parse them out now that we have them," Thomas said at the ATX Television Festival in Austin, Texas last weekend. "They've all come together in the last week, but we want to give everyone their own moment, so you will be getting a lot of notices over the next nine to 10 days about cast members."
The "Veronica Mars" movie is set to debut in early 2014.
PHOTO GALLERY
Famous 'Veronica Mars' Guest Stars