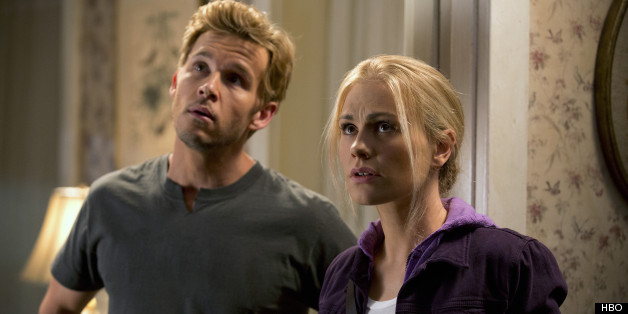 The "True Blood" Season 6 (premieres Sun., June 16 at 10 p.m. ET on HBO) promos have promised us that "No one lives forever," but have we really seen the last of Bill Compton? And could Sookie's mysterious new man potentially spell her doom?
The answer to both those questions is likely no -- Bill (Stephen Moyer) and Sookie (Anna Paquin) are the main characters, people! -- but it never hurts to tease.
While Bill and Sookie are safe, we know that at least one major character won't survive "True Blood" Season 6 -- and there's plenty more action to come besides.
"I hesitate to say this, but I think we've got a really great season," Moyer told Du Jour magazine in a recent interview. "Obviously I have the benefit of being behind the curtain now that I'm directing, so I know a lot of stuff prior to the other actors and I've seen some footage. I'm excited and I think there's a real sense of early 'True Blood' about some of the episodes. It's hard to stay shocking, but I think we've managed to do that."
Take a look at three new teases for "True Blood" Season 6 and tell us: Are you excited to go back to Bon Temps?
Bill? Lilith? Or Billith?:
Sookie meets her fairy match:
Eric and Pam win at bickering:
"True Blood" Season 6 premieres Sunday, June 16 at 10 p.m. ET on HBO.
PHOTO GALLERY
"True Blood" Season 5 Character Posters
BEFORE YOU GO