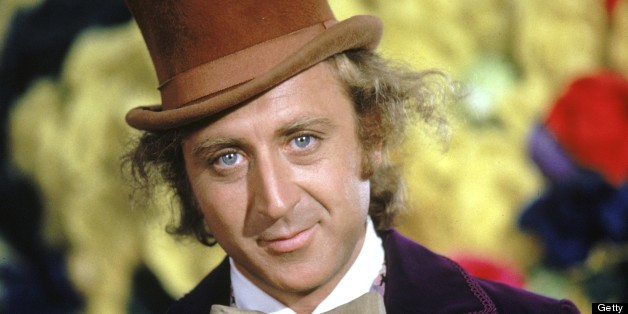 Gene Wilder made a rare public appearance in New York on Thursday night, and didn't pull any punches when it came to Tim Burton's 2005 remake of "Willy Wonka and the Chocolate Factory" with Johnny Depp in the role Wilder made famous.
"I think it's an insult," Wilder, 80, said of Burton's film, which was called "Charlie and the Chocolate Factory." "It's probably Warner Bros.' insult." Warner Bros. released "Charlie and the Chocolate Factory" and the film made $474 million around the world.
"It's all about money," Wilder said about the remake in a 2005 interview with The Guardian. "It's just some people sitting around thinking: 'How can we make some more money?' Why else would you remake 'Willy Wonka'? I don't see the point of going back and doing it all over again."
As Wilder said on Thursday during the event at New York's 92Y, he also had a problem with Burton's choices as director.
"Johnny Depp, I think, is a good actor, but I don't care for that director," Wilder said. "He's a talented man, but I don't care for him doing stuff like he did."
For more from Wilder, including why he hasn't made a movie since 1991's "Another You" with Richard Pryor, head over to Moviefone.
[via Moviefone]
PHOTO GALLERY
'Willy Wonka' Cast: Where Are They Now?