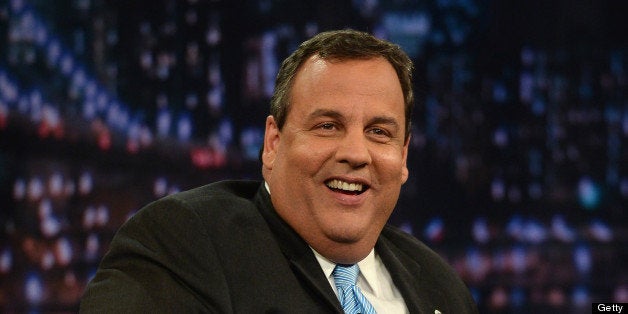 One New Jersey county is declining to fund the state's October special election for U.S. Senate for the time being, with Democratic leaders questioning whether Gov. Chris Christie (R) will in fact reimburse the county for election costs.
The Union County Board of Chosen Freeholders voted Thursday night to fund the Aug. 13 special primary election but declined to vote on spending $850,000 on the Oct. 16 special election until members can get more answers on how and when the county will be reimbursed.
"This governor has arbitrarily set an election date to benefit himself and his party and he has put that above the ability of New Jersey voters to get a good and fair process to have an election," said Christopher Hudak (D-Linden), the board's vice chairman. "It has placed the burden on the counties and municipalities for what really amounts to a temper tantrum of 'I want what I want, when I want it.' That is unfair."
Holding the election in October also rules out Democratic Senate candidate Cory Booker, the popular Newark mayor, appearing on the same ballot as Christie, who is seeking a second term in November. All state legislative seats are also up in November.
Hudak said the Union County board does not object to the August primary date, since it will allow voters to designate the party nominees instead of having a party committee make the pick. But he said that a lack of information from the state Division of Elections about when counties would be reimbursed for election costs led the county to delay its vote on funds for the October election.
Hudak noted that in 2008, it took the state seven months to reimburse the county for the February presidential primary. "I am not going to hold my breath for a speedy reimbursement or an assurance we will get one from this administration," Hudak said.
Union County Freeholder Mohamed Jalloh (D-Roselle) said that with county budgets set, officials are scrambling to find the money to pay for the new elections. Statewide, the two elections will cost a total of $24 million.
"Frankly we cannot afford that hit without more information," Jalloh said.
A spokesman for Christie did not return a request for comment, and a call to the state Division of Elections was referred to a spokesperson at a non-working phone number. The governor has said the state will reimburse local governments.
Concerned Union County officials also pointed to logistical problems that could crop up with the two elections held so close together.
Dennis Kobitz, the administrator of the Union County Board of Elections, told HuffPost that voting machines are usually impounded for 15 days after an election, but with the short turnaround between the October and November dates, a judge would need to release the machines just a few days after Oct. 16. In the event of a close Senate race in October, Kobitz said the November election would have to be done by paper ballot, since voting machines would not be released in time to prepare them.
"The chaos will be counting them all," Kobitz said of an all-paper-ballot election. "You won't have the results for at least a day."
Union County Republican Party Chairman Phil Morin told HuffPost that the October election will go on as planned and that the county should prepare for it.
"They can have all the concerns they want. The fact of the matter is the election will be held," Morin said. "They should seek clarification from the Division of Elections on how it's being funded."
Hudak hopes conservative Republicans, who have pushed for reduced spending and might object to the special elections' expense, will join with Democrats to override a gubernatorial veto.
"I hope they put their money where their mouth is," he said.
BEFORE YOU GO
PHOTO GALLERY
Politicians React To Frank Lautenberg's Death