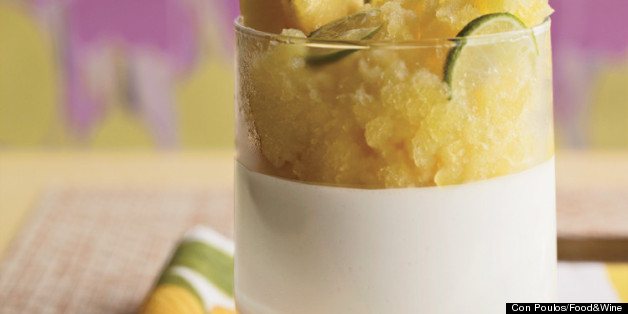 Panna cotta is an Italian dessert that's made with cream, sugar and milk -- and you really can't go wrong with any combination of those three ingredients. It's traditionally eaten in the northern parts of Italy, topped with fruit, caramel or chocolate and can be flavored in a number of ways. But it most traditionally comes in a classic vanilla.
This panna cotta recipe is a healthier version of the traditional. It's made with Greek yogurt and lowfat sour cream, so it maintains that decadent creamy consistency with a lot less fat. And topped with pineapple granita, it makes an ideal dessert for those warmer months ahead.
Get the Yogurt Panna Cotta with Pineapple Granita recipe
Want to read more from HuffPost Taste? Follow us on Twitter, Facebook, Pinterest and Tumblr.
Feeling like Italian? Check out these recipes.
PHOTO GALLERY
Italian Recipes