We all have a pair of go-to rain boots we reserve for the dreariest days. While ours come from L.L. Bean, Rihanna favors Tom Ford thigh-highs in a drizzle. Naturally.
Before heading out to London's Cuckoo Club in Friday night's soggy weather, the 25-year-old singing sensation shared a photo on Instagram implying that the fashion designer gifted her over-the-knee boots fresh from his fall 2013 collection. Rihanna posted the following photo, captioned, "My baby daddy loves me!!!! #TomFord I love you! Thank you!":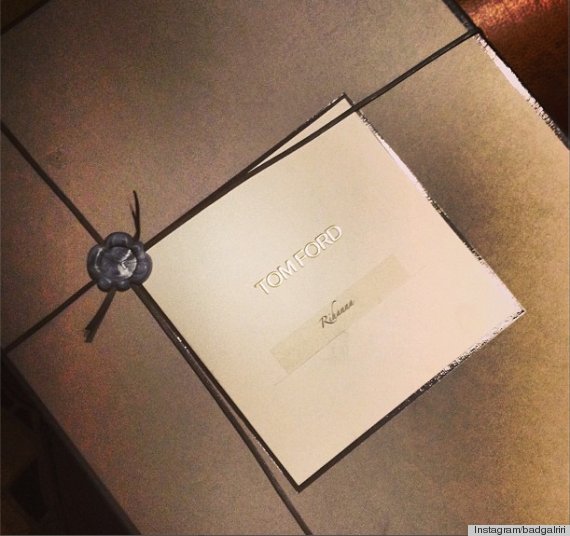 That box certainly looks big enough to hold the high-end thigh-highs she wore to puddle-jump her way through the evening. Rihanna has been fond of S&M-inspired footwear for quite sometime -- which she prefers to pair with bare legs. Hey, statement shoes sure are one way to cancel out the "Risky Business" look an oversized white shirt evokes. What do you think of Rihanna's fancy boots?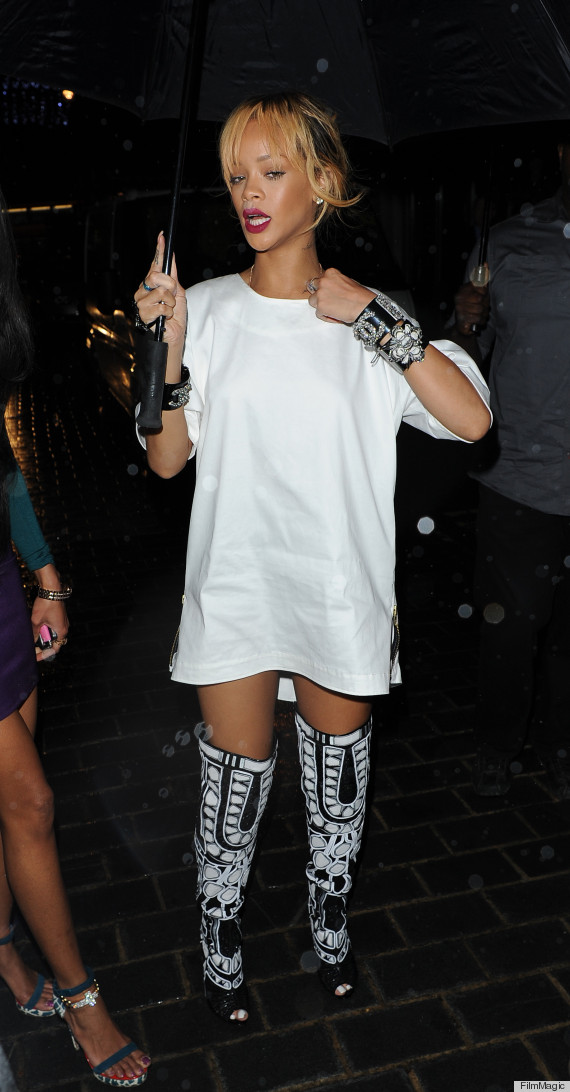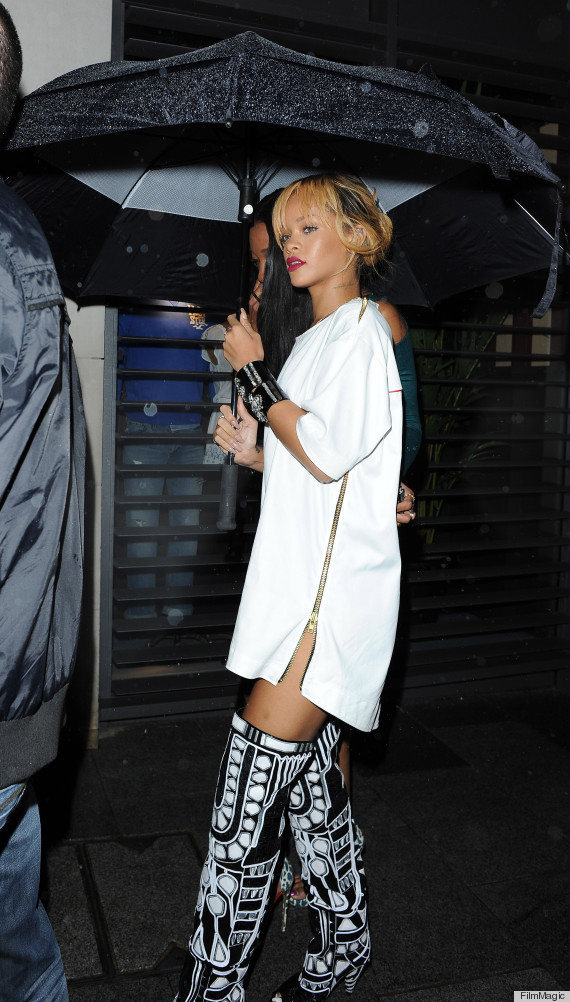 From Tom Ford's fall 2013 collection: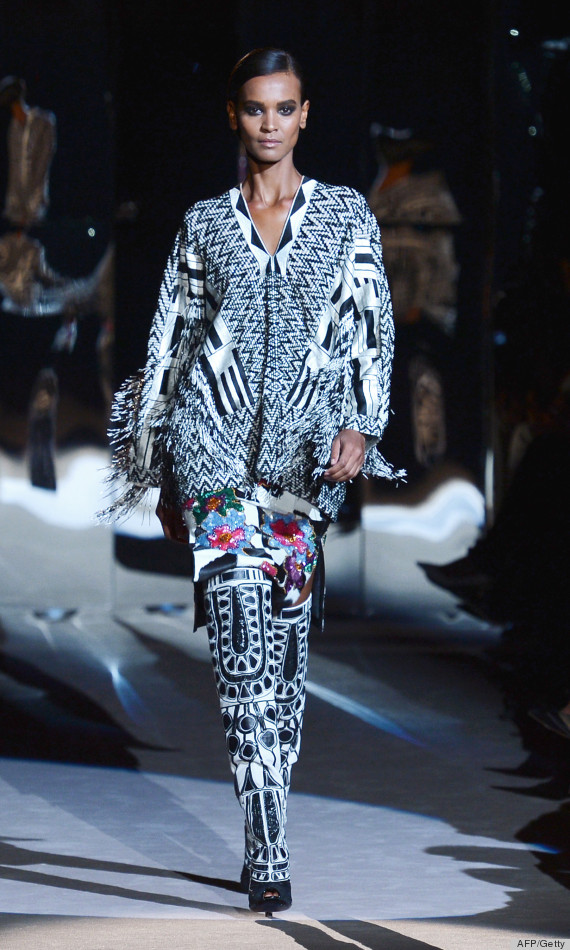 Cue the "Umbrella" jokes:
PHOTO GALLERY
Rihanna's Style Evolution