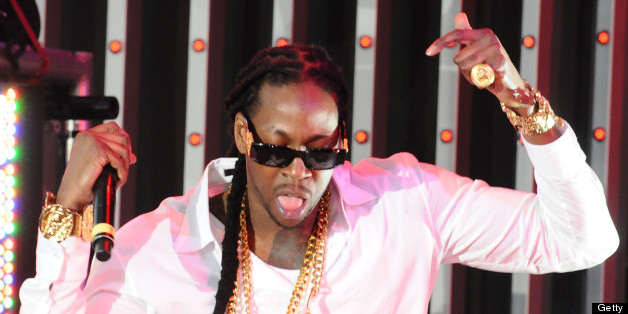 2 Chainz has some big plans for the fall.
Born Tauheed Epps, 2 Chainz announced Saturday evening that his second solo album will hit stores on Sept. 10. The project is expected to be called "B.O.A.T.S. II: Me Time."
2 Chainz released his last solo album, "Based on a T.R.U. Story," in August 2012. Producing hits such as "No Lie" and "Birthday Song" with Kanye West, the album hit No. 1 on the Billboard 200 and was certified gold.

After years spent recording as a part of hip-hop duo Playaz Circle, 2 Chainz has gained notoriety and seen major success in the last year. "It's surprising when people ask to take my picture at the airport," he told HuffPost Entertainment in the days leading up to his debut solo album's release. "I'm surprised every day when someone who doesn't really like that part of my genre but recognizes me as an artist. I get surprised all day, every day, to tell you the truth."
Earlier this month, 2 Chainz premiered a new song called "Feds Watching," which is expected to serve as the lead single on the upcoming album.
The rapper reportedly broke the news of the album's release in the middle of a weekend performance for Atlanta's Hot 107.9's Birthday Bash show. 2 Chainz then took to Twitter to announce the album.
September 10, 2013. B.O.A.T.S. II #MEtime

— Tity Boi (2 Chainz) (@2chainz) June 16, 2013
PHOTO GALLERY
2 Chainz Songs
BEFORE YOU GO