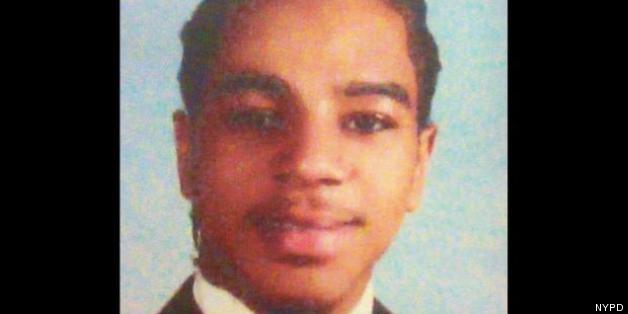 By Jess Wisloski

KINGSBRIDGE -- A 9-year-old girl was struck by a stray bullet on Friday night and police released a photo of a young man wanted in connection with the shooting, cops said.
Amanda Chavan was shot in the stomach at 9:20 p.m. by a man, possibly a teenager, riding a BMX-style bicycle on Bailey Avenue near West 233rd Street, police and fire officials said.
Amanda had been out in front of her apartment building playing with her little brother when the shots rang out, the Daily News reported.
"I can't deal with this right now," Amanda screamed, according to the paper, and her father ran out and scooped her up in his arms before taking off for a hospital.
The cyclist fled the scene headed southbound on Broadway, cops said.
Chavan was first rushed to North Central Bronx Hospital and was later tranferred to, and in stable condition at Jacobi Hospital on Saturday, cops said.
Police are looking to question Billy James, Jr., 17, who is wanted in connection with the felony assault, the NYPD said late Saturday.
The city is offering a combined $22,000 reward for the arrest, indictment and conviction of the suspect, using funds from the Mayor's Office, the Police Department, and Crime Stoppers.
Anyone with information in regards to this incident is asked to call the NYPD's Crime Stoppers Hotline at 800-577-TIPS. The public can also submit their tips by logging onto the Crime Stoppers Website at WWW.NYPDCRIMESTOPPERS.COM or texting their tips to 274637(CRIMES) then enter TIP577.