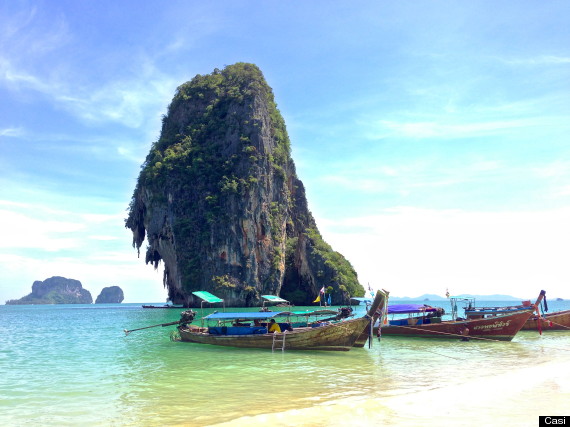 This week's Moment of Travel Zen comes to us from Casi, travel blogger at HeyNoobz.com, of Phra Nang Beach in Thailand.
"Phra Nang Beach is on a small island a quick boat ride from Ao Nang (near Krabi), Thailand. Of all my beach travels, Phra Nang Beach is my absolute favorite. You just can't beat this view, plus watching the rock climbers scale the beautiful cliffs along the beach makes this place even more breathtaking."
Where have you traveled for a moment of zen? Email travel@huffingtonpost.com with your travel zen or submit below.
And to see our past featured Moments of Travel Zen...