Biggie, Biggie, Biggie, can't you see... the hidden message in this girl's yearbook quote? You may need a periodic table.
(Story Continues Below)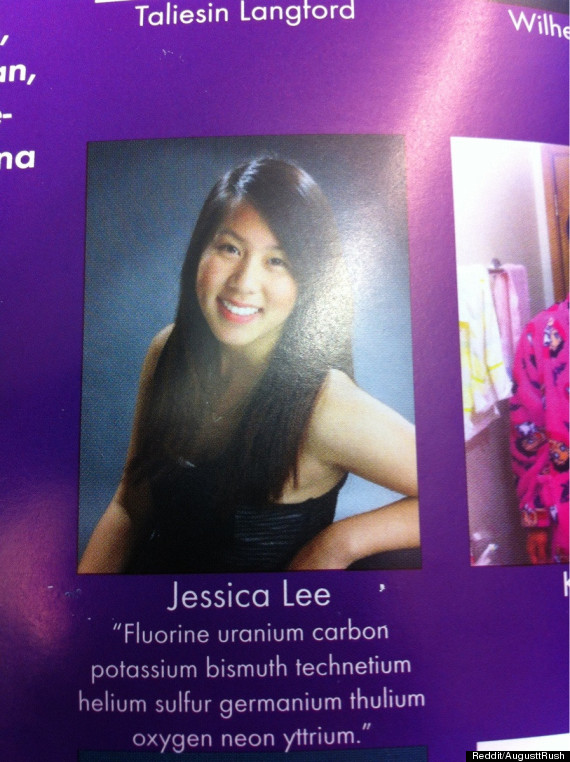 Redditor AugusttRush submitted a photo on Saturday of Jessica Lee's end-of-the-year message. At first glance, it appears as just a list of chemical elements -- "Fluorine uranium carbon potassium bismuth technetium helium sulfur germanium thulium oxygen neon yttrium."
But, as Redditors discovered, those elements' periodic symbols actually read "F*** Bitches Get Money" -- lyrics from the song, "Get Money," by Biggie Smalls and Jr. M.A.F.I.A.
This makes Lee possibly the coolest science nerd of all time.
She'll now join the likes of the brilliant girl who quoted Dobby from Harry Potter, and the twins who poked fun at the "twin life" in the most unique of ways.
BEFORE YOU GO
PHOTO GALLERY
Amazing Feats