A minor international controversy erupted this week when New England Patriots owner Robert Kraft revealed Russian President Vladimir Putin stole his Super Bowl ring back in 2005. Initially, Kraft released a statement saying the ring was a gift to Putin--but this week, he changed his tune, revealing the White House requested the NFL owner not try to recover the lost bling. Putin has since denied the accusations.
Below, we've included a photo of a few Patriots fans disguised as the Russian strongman. But we've also removed the text from their sign: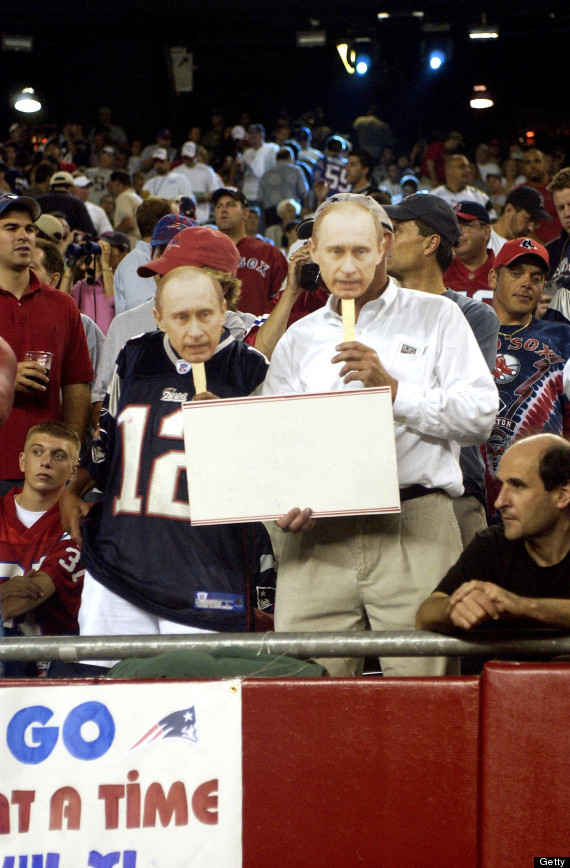 What would you write on this sign? Send us your ideas by using the hashtag #SundayCaptionContest on Twitter or by leaving your entry in the comments sections below.
BEFORE YOU GO
PHOTO GALLERY
Is Vladimir Putin the ultimate man?