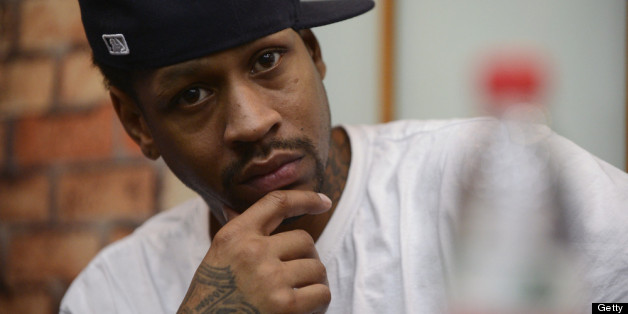 Allen Iverson's ex-wife says the former NBA star has abducted his five kids.
According to TMZ, Tawanna Iverson, who has sole custody, allowed her ex-husband to take their children on a vacation to Charlotte, N.C., in May. However, she alleges the kids -- aged between 3 and 16 -- were never brought back to her.
Tawanna Iverson, who believes that the former NBA All-Star is housing their kids at a hotel in Georgia, has filed legal documents to force her ex-husband to return the children, the celebrity news website reports.
Click here for the full TMZ report.
Earlier this month, Allen Iverson found himself in hot water with his ex-wife when she told a court that the basketball star had failed to pay $40,000 in child support.
At his divorce hearing in February, Iverson was lambasted by a judge for his poor parenting skills.
"[Allen Iverson] does not know how to manage [his five] children," said the judge, according to QMI. "[He] has little interest in learning to manage the children and has actually, at times, been a hindrance to their spiritual and emotional growth and development."
As the Washington Post reported in April, Iverson has been plagued with troubles -- including money woes and rumors of alcoholism -- since retiring from the NBA three years ago.
"He has hit rock bottom, and he just hasn't accepted it yet," former Philadelphia 76ers teammate Roshown McLeod told the Post.
BEFORE YOU GO