On Thursday, news broke that Kanye West's new album had somehow been leaked early, and by Friday, people already had their favorite line.
"Hurry up with my damn croissants."
The lyric raises a few important questions. Questions like, "Where are Kanye's damn croissants?" and "What does Kanye have to do to get some damn croissants around here?!" The man just had a child, for crying out loud!
Crispy and golden, their flakey, buttery exterior complemented perfectly with a soft, pillowy interior... WHY ARE YOU STALLING, DAMMIT, GIVE KANYE SOME DAMN CROISSANTS! KANYE WANT CROISSANTS! KANYE WANT CROISSANTS NOW!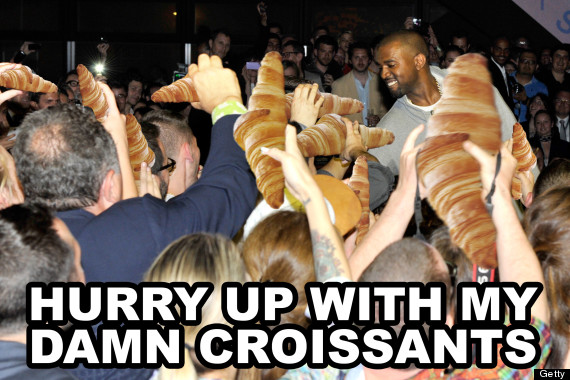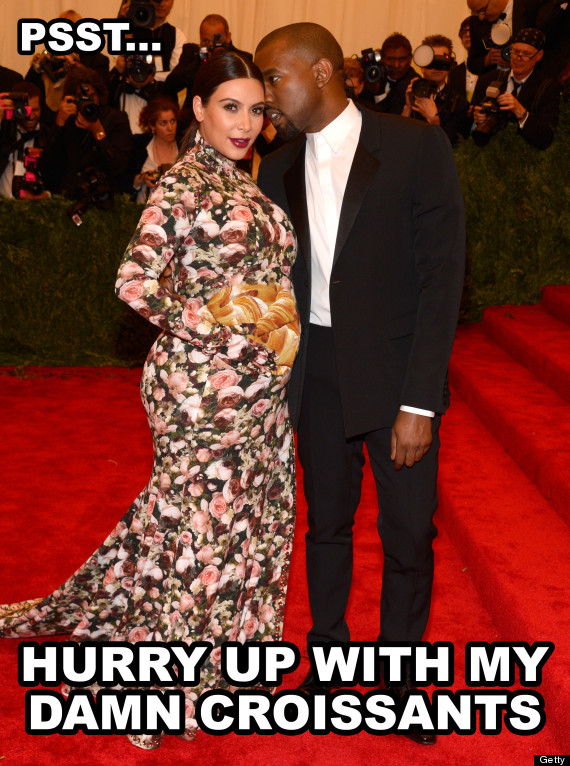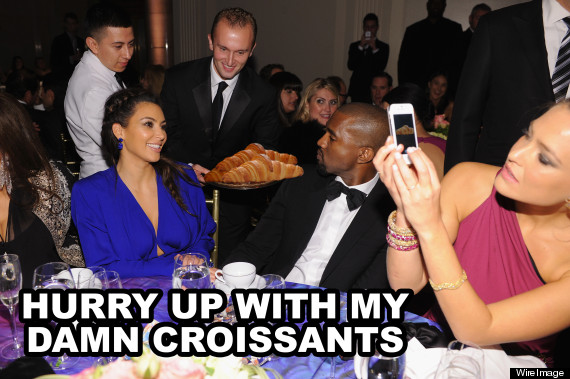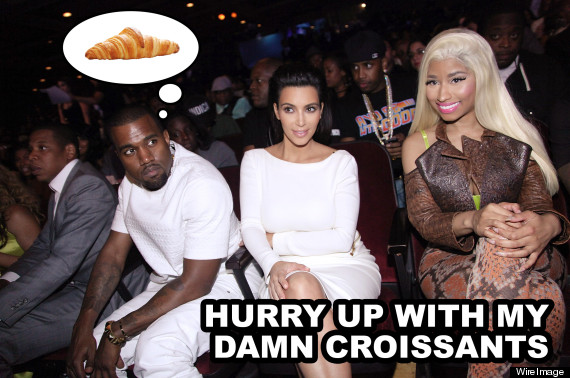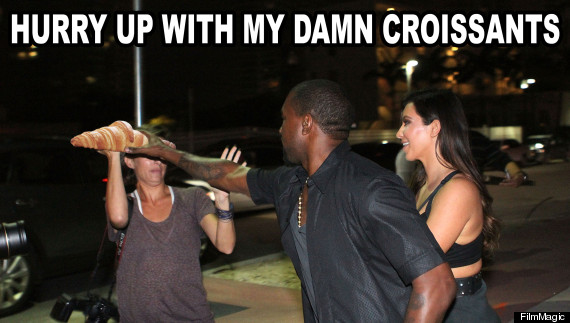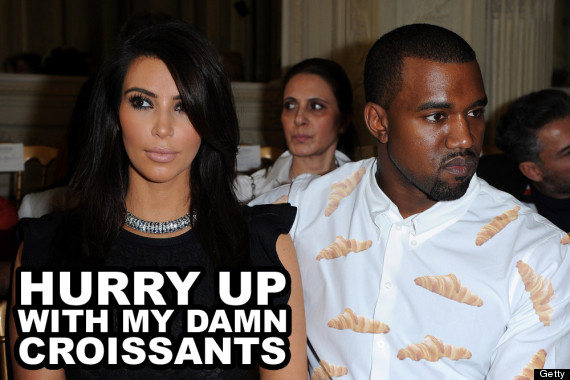 BEFORE YOU GO
PHOTO GALLERY
Celebrity News & Photos