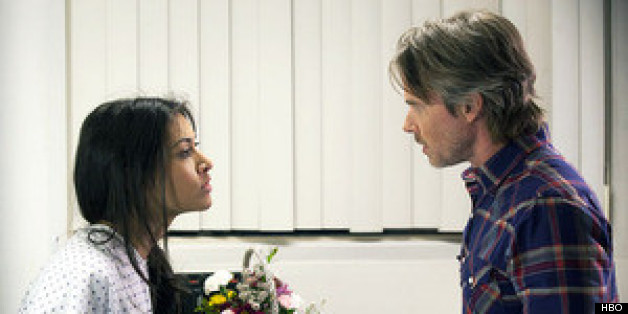 [Warning: This story contains major spoilers from the sixth season premiere of True Blood. Read at your own risk.]
It should come as no surprise that the True Blood premiere featured a lot of death — including one that was first suspected at the end of last season.
During Sunday's premiere, the HBO series officially said goodbye to Luna Garza (Janina Gavankar), the love interest of Sam (Sam Trammell) and mother to Emma (Chloe Noelle) who died after skinwalking as vampire Steve Newlin (Michael McMillian). Ouch. It wasn't too much of a surprise considering Luna looked near death in the finale and Gavankar had moved on to other projects, including the CW's Arrow. But still, the uncertainty of her fate at the close of the finale gave hope to some fans that Luna may get a second wind in Season 6.