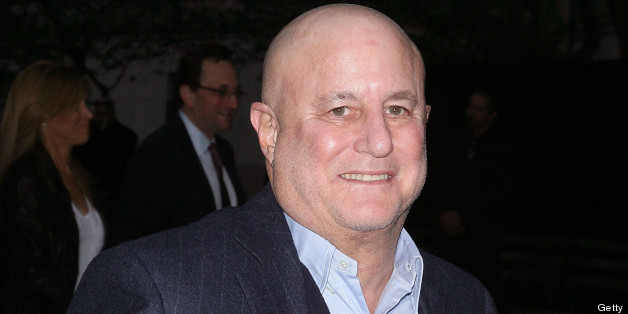 Billionaire Ron Perelman has reportedly "burned through" his daughter's $68 million inheritance in an ongoing legal battle with his former in-laws, a new report claims.
Perelman was married to his second wife, the late gossip columnist Claudia Cohen, from 1985 to 1994. The couple's only child, Samantha, is reportedly at the center of Perelman's court battle with his former in-laws. When Cohen died in 2007, Perelman was appointed executor of her estate, and Samantha, now 23, was listed as the main beneficiary.
Since then, Perelman has filed at least four lawsuits on behalf of Cohen's estate against his ex-father-in-law, the late Robert Cohen, and his ex-brother-in-law, James, claiming the pair had cheated Samantha out of a share of the family's highly profitable media business. (The late Robert Cohen was the president of the Hudson County News Company.)
According to DNAinfo.com, Perelman's former in-laws claim he has spent at least $20 million in litigation costs over the course of five years.
They also claim that Perelman's real motivation for filing the lawsuits is to re-claim money he paid out in his divorce settlement with Claudia Cohen -- a reported $80 million, according to New York magazine.
For more details on the case, head over to DNAinfo.
Keep in touch! Check out HuffPost Divorce on Facebook and Twitter.
BEFORE YOU GO
PHOTO GALLERY
Divorcees On Forbes Billionaires List 2013