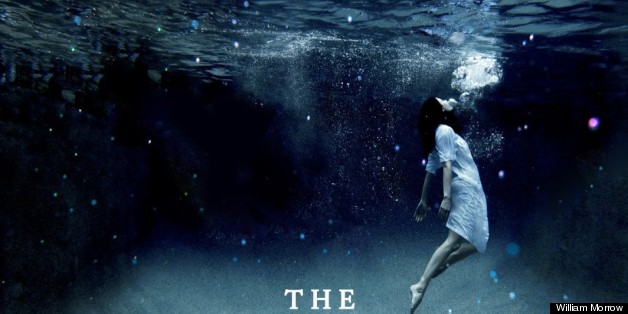 The Ocean At The End Of The Lane by Neil Gaiman
$25.99, William Morrow
Published on June 18th 2013
What is it about?
An unnamed 7 year old lives down the lane from the Hempstocks, three generations of women who run a farm in rural England. When supernatural things start to occur, the narrator realizes that the Hempstocks are not what they seem - and are the only ones who can help.
Why are we talking about it?
A new adult Neil Gaiman book, especially one that doesn't belong to an existing series, is a publishing event. His fervent fan base, coupled with his final signing tour of the USA, mean that this book is going to get a lot of attention.
Who wrote it?
Neil Gaiman grew up in the UK, and lives in Massachusetts. He has written graphic novels (including the highly lauded Sandman series) as well as the novels American Gods, Neverwhere, Anansi Boys plus many books for children including Coraline, Chu's Day and The Day I Swapped My Dad For Two Goldfish. He also has written two episodes of UK science-fiction series Doctor Who, and wrote the screenplay to the recent movie adaptation of Beowolf. He's a prolific figure on social media, though he recently announced that he's about to take a hiatus from his digital presence.
Who will read it?
Fans of Gaiman's work; people of any age who enjoy reality-tinged fantasy; people who want something very different yet accessible. People who love Narnia, Ray Bradbury, J.G Ballard; British people who grew up with the books of oft-overlooked children's author Nicholas Fisk (especially his book Grinny).
What do the reviewers say?
Wall Street Journal: Most people would call "The Ocean at the End of the Lane" a young-adult novel, but Mr. Gaiman labels it "for all ages," which is exactly right. It has grief, fear and regret, as well as love and awe—adult emotions, but children feel them too. The best fantasy keeps its feet firmly planted in the real world while offering a vision of what lies beyond, and like all Mr. Gaiman's work, this is fantasy of the very best.
The Onion: One of the novel's greatest assets is the narrator's wide-eyed frankness, which provides a dry humor and a calm, analytical tone that grounds the wildest events. It also lets Gaiman sweep through the book's action breathlessly, without pause for long explanations or justifications.
Impress your friends:
When Neil Gaiman married Amanda Palmer in 2011, he legally added the middle name "MacKinnon" to his name, in reference to her family lineage. She added the middle name "Gaiman" to hers.
Opening lines:
It was only a duck pond, out at the back of the farm. It wasn't very big.
Lettie Hempstock said it was an ocean, but I knew that was silly. She said they'd come here across the ocean from the old country.
Her mother said that Lettie didn't remember properly, and it was a long time ago, and anyway, the old country had sunk.
Old Mrs. Hempstock, Lettie's grandmother, said they were both wrong, and that the place that had sunk wasn't the really old country. She said she could remember the really old country.
She said the really old country had blown up.
Typical passage:
I had strange dreams in that house, that night. I woke myself in the darkness, and I know only that a dream had scared me so badly that I had to wake up or die, and yet, try as I might, I could not remember what I had dreamed. The dream was haunting me: standing behind me, present and yet invisible, like the back of my head, simultaneously there and not there.