Kanye West's "Yeezus" hasn't even had its official release yet (that's set for June 18), but one of the new album's tracks already accompanies the images of an upcoming movie: "Black Skinhead," meet Martin Scorsese's "The Wolf of Wall Street."
Starring Leonardo DiCaprio in full posse mode, Scorsese's new film is based on Jordan Belfort's memoir about Wall Street excess gone Gatsby. (DiCaprio-as-Belfort throws a lobster at an FBI agent, played by Kyle Chandler.) In real life, Belfort founded the brokerage firm Stratton Oakmont (the inspiration for "Boiler Room"), and later wound up serving 22 months in prison after being indicted on securities fraud and money laundering charges. In "The Wolf Of Wall Street," that likely happens too, but then there's also the scene where Matthew McConaughey tries to say fugazi right. So, the film is not necessarily a downer.
Then there's "Black Skinhead," with its driving, Marilyn Manson-y drums and Radiohead-y guitars. Points to the Paramount marketing team for getting on the Kanye train now; whether the next trailer will feature Jay-Z is, of course, unknown.
"Wolf of Wall Street" is out in theaters on Nov. 15. Jonah Hill, Jean Dujardin and Margot Robbie all co-star. Cheers.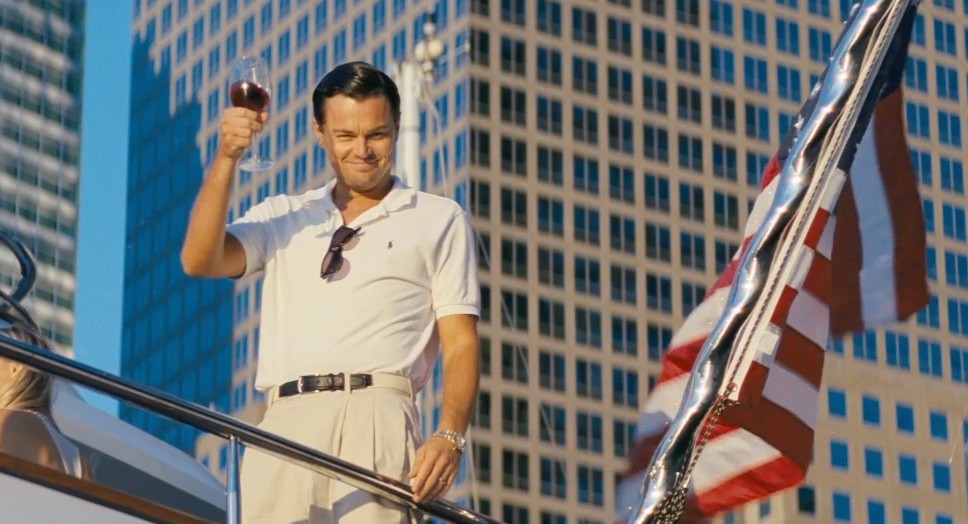 PHOTO GALLERY
Jay-Z & Kanye West Music In Movie Trailers