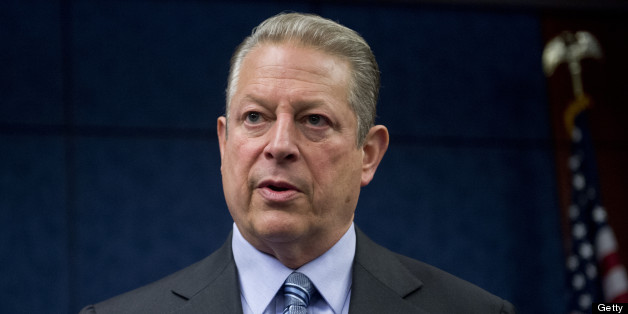 In a recent interview with The Guardian, former vice-president Al Gore made his opposition to the Keystone XL pipeline clear.
"This whole project [Keystone XL] is an atrocity," Gore insisted in the interview, "but it is even more important for [Obama] to regulate carbon dioxide emissions."
Gore spoke from Istanbul, where he presented on climate change to nearly 600 activists. Following his loss in the 2000 presidential election, Gore dedicated himself to environmental issues, launching The Climate Reality Project and starring in the Academy Award-winning climate documentary "An Inconvenient Truth."
This is not the first time Gore spoke out against Keystone. In January 2012 he blogged on the matter, noting that "opponents of the Keystone pipeline must remain engaged and prepared to beat this proposal."
A former employee of TransCanada, the company behind Keystone, recently told a Canadian Senate committee the pipeline company had "deeply entrenched business practices that ignored legally required regulations and codes. He also compared the company's business practices to "organized crime" in an interview with The Huffington Post. Sen. Heidi Heitkamp (D-N.D.), a supporter of Keystone, has dismissed the project as "the Kim Kardashian of energy."
Gore also reiterated his support for carbon emissions regulations in his interview with The Guardian. "If it hurts the feelings of people in the carbon polluting industries that's too bad," he said. "Just because the opponents of doing anything on global warming are trying to intimidate people to not even consider it, that is no reason for the rest of us to conclude that it is impossible."
BEFORE YOU GO
PHOTO GALLERY
Keystone XL Protests