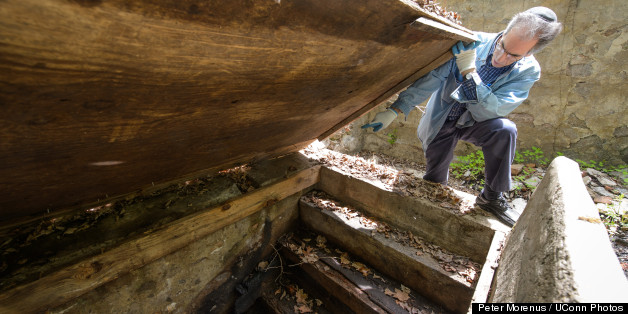 Buried under overgrown weeds was a sight Stuart Miller never expected to find among the remains of a small Jewish farming community in southeastern Connecticut. When Miller, an expert in ancient Jewish ritual baths, saw cement and a top step descending into the ground he immediately knew what it was: a mikveh.
But the idea of a mikveh in Chesterfield, Connecticut, a community settled by Russian immigrant Jews in 1890, countered everything Miller knew about American Jewish life of the time, particularly outside of large cities like New York and Baltimore.
Photos courtesy of Peter Morenus/UConn Photo.
BEFORE YOU GO
PHOTO GALLERY
Discovery Of Ancient Ritual Bath Makes Waves Among U.S. Jews