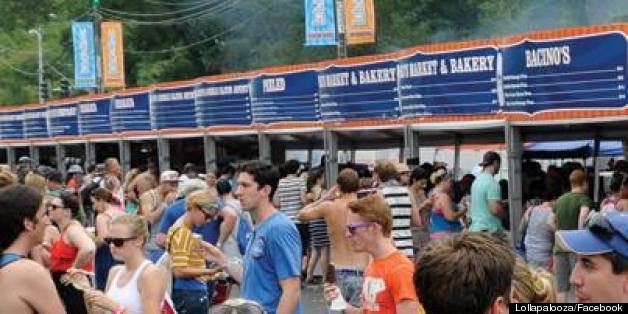 The Michelin-starred chef Graham Elliot has released the lineup for Lollapalooza's Chow Town.
For the fourth year in a row, Mr. Elliot has selected the restaurants that will feed the nearly 90,000 people parading through Grant Park each day during Lollapalooza, taking place Aug. 2-4. Several restaurants will return, including Edzo's Burger Shop, Franks 'n' Dawgs, Wow Bao, Kamehachi, M Burger, Robinson's No. 1 Ribs and, of course, Elliot's own Grahamwich, which will once again offer its uber-popular lobster corn dogs.
New to Chow Town are James Beard winner Tony Mantuano, whose Bar Toma will have a few pizzas like its margherita and the Smoke & Cure (Vermont artisan pepperoni, tomato sauce, mozzarella and smoked garlic)..
Read more on Crain's Chicago Business