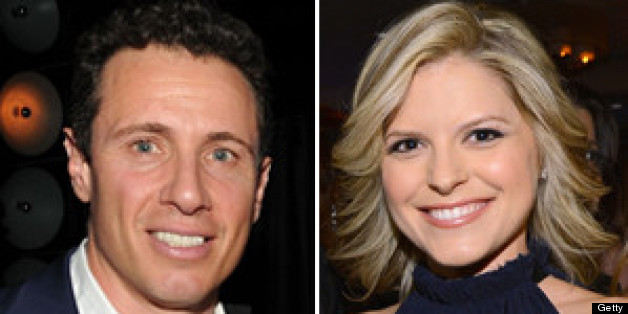 CNN's morning show "New Day" premiered to third place in the ratings.
The show — hosted by Chris Cuomo and Kate Bolduan — debuted on Monday morning. It drew 95,000 viewers in the key 25-54 demographic. "Fox and Friends" led the pack as usual with 262,000 viewers, while "Morning Joe" drew 132,000 viewers and HLN's 6-9 a.m. block of "Morning Express" drew 121,000 viewers in the demo.
"New Day" landed in third place for total viewers. 247,000 viewers tuned in to the debut — less than 1.06 million for "Fox and Friends" and 355,000 for "Morning Joe," but more than 215,000 for HLN.
On the bright side, "New Day" performed better than "Starting Point" and "Early Start" did this time last year. The Wrap reported that CNN's morning block averaged 198,000 total viewers and 89,000 in the demo for the same week last year. In comparison, the premiere of "New Day" was up 25 percent in total viewers, and 7 percent in the demo.
CNN president Jeff Zucker told reporters in May that he does not expect "New Day" to deliver an immediate ratings win, but plans to see what works and tinker with the show as the weeks progress. Cuomo said Zucker — who helped "Today" achieve its sixteen-year streak as the country's number one morning show — has made CNN's morning programming a priority as he revamps the network's line-up.
BEFORE YOU GO
PHOTO GALLERY
Faces Of CNN