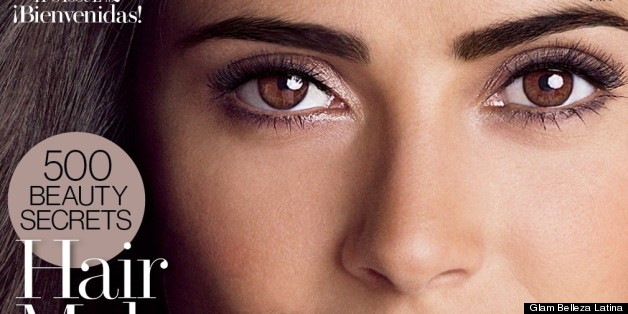 It's the summer of Salma Hayek!
Or at least that's how it's panning out to be on newsstands. Less than a week after the Mexican actress was announced as InStyle magazine's July cover girl, the star is now the face of Glamour magazine's Summer edition of Glam Belleza Latina.
Accompanied by actress Jessica Alba, also featured within the issue, the two stars share beauty advice, their definition of success, and their Latina icons.
During the interview with the magazine, Salma admitted she is a "late bloomer" and thus feels that at the age of 46 she's having "the best time of my life." The actress also commented on the pressures women face within society today.
(Check Out The Magazine Cover Below)
"We've got to fight for our confidence every day in modern life because we live in a society that is very harsh to women," Hayek told Glam Belleza Latina. "You have to be smart and successful and a good mother and beautiful and young and skinny forever."
In the past, the star has been involved with organizations like Chime For Change, which fights for women's rights and empowerment. And while Salma dedicates her time to help other women prosper, she shared her own definition of success with Glam.

"Success is happiness. If you've found the right companion for life, a good relationship with loved ones, if you are healthy—my God, you are immensely successful," Hayek told the magazine.
Words that seem to resonate with actress Jessica Alba who lists Hayek among her Latina icons.
"I admire Rita Hayworth, Eva Perón, Jennifer Lopez, and Salma Hayek Pinault—all different but all notable Latinas in their own right," Alba told Glam.
Alba shared her grandmother's beauty tricks and revealed the beauty advice she wants to pass down to her own daughters.
"I share the same advice that my mom gave me—stay hydrated and sleep well. And that being a beautiful person on the inside is what really matters," Alba said.
The summer edition of Glam Belleza Latina is available in select newsstands in New York City, Los Angeles, and Miami and online.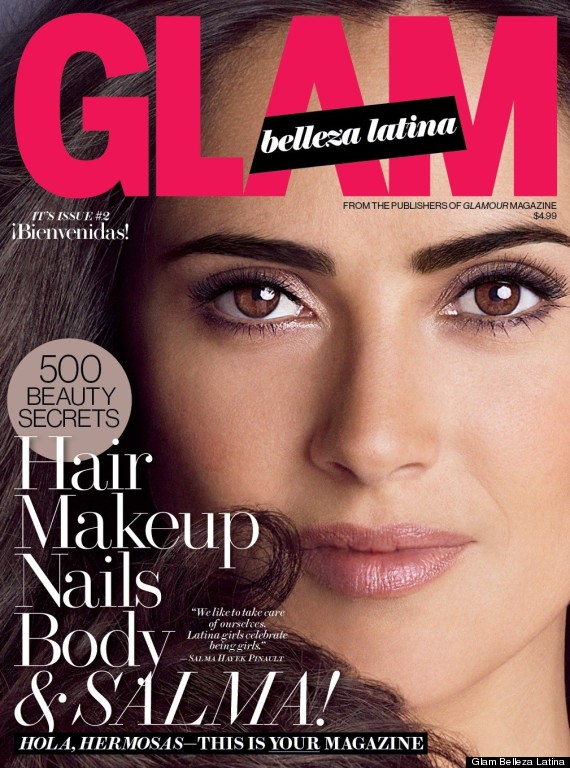 BEFORE YOU GO
PHOTO GALLERY
Latina Stars Who Love Their Curvy Bodies