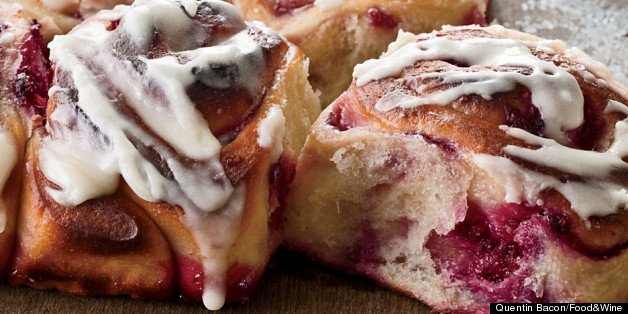 When it comes to breakfast pastry, we have definitely got a lot of options. From muffins (the morning cupcake) to croissants to donuts, we're not lacking with our bread-y breakfast choices. And just to make morning options a little more plentiful, we'd like to introduce you to the raspberry sweet roll recipe.
Sweet rolls are a whole lot like cinnamon rolls, only without cinnamon -- but don't worry, there's still a ton of frosting. This sweet roll recipe replaces the cinnamon filling with raspberry fruit, a decision we can fully support.
Get the Raspberry-Swirl Sweet Rolls recipe
Want to read more from HuffPost Taste? Follow us on Twitter, Facebook, Pinterest and Tumblr.
Check out these other breakfast rolls.
PHOTO GALLERY
Cinnamon Rolls And Sticky Buns