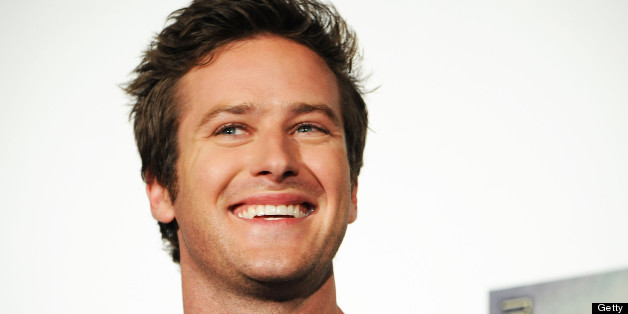 Actor Armie Hammer, best known for his portrayal of the Winklevoss twins in "The Social Network," is returning to the big screen this summer in "The Lone Ranger," which hits theatres July 3. In an interview published in Playboy's July 2013 issue, Hammer opens up about sex with his wife of three years, Elizabeth Chambers.
"Well, if you're married to a feminist as I am, then it's... I don't know how much we can put here without my parents being embarrassed, but I used to like to be a dominant lover. I liked the grabbing of the neck and the hair and all that," he said. "But you can't really pull your wife's hair. It gets to a point where you say, 'I respect you too much to do these things that I kind of want to do.'"
Hammer and Chambers tied the knot in 2010. Last year, the couple opened a bakery, Bird Bakery, in Chambers' hometown of San Antonio (Chambers runs the bakery day-to-day). Of his wife, Hammer has said, "I do believe in love at first sight, but I wouldn't if I didn't experience it. When I first met my wife, I remember everything she was wearing the first time I saw her."
Click through the slideshow below to see photos of more celebrity couples.
PHOTO GALLERY
Celebrity Couples
Keep in touch! Check out HuffPost Weddings on Facebook, Twitter and Pinterest.