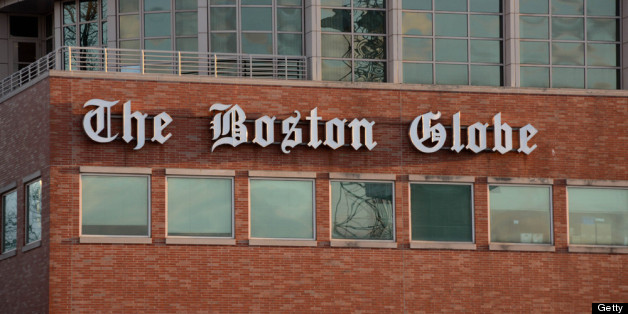 At least eight parties are reportedly considering making bids for the Boston Globe, according to sources familiar with the situation.
The Globe's Beth Healy reported Wednesday that potential bidders include: a group that include members of the Taylor family, which once owned the company; another group that includes a former president of the newspaper; a newspaper executive based in San Diego; a private equity group with a Tampa newspaper; and the Kraft Group.
The Taylor family sold the Globe to the New York Times Company in 1993. Now, two members of the family have teamed up with former magazine executive Jack Griffin, and are expected to submit a bid. Former Globe president Rick Daniels and private equity executive Heb Ryan are also expected to make an offer, and had been looking into buying the Globe even before the Times Company put the paper up for sale. Click over to the Globe for more information about each of the prospective buyers.
The proceedings of the sale are, as Healy noted, confidential, so there may be other interested parties. Potential buyers could drop out or emerge before the June 27 deadline to submit bids.
The New York Times Company announced in February that it was putting the Globe, which is its biggest asset besides the Times, up for sale. The news came after the company's other attempts to slim down, which included the sale of its regional newspapers in 2011 and About.com in 2012.
The Times Company previously put the Globe on the market in 2009, but decided against selling it after receiving the bids.
BEFORE YOU GO
PHOTO GALLERY
25 Biggest U.S. Newspapers In 2012