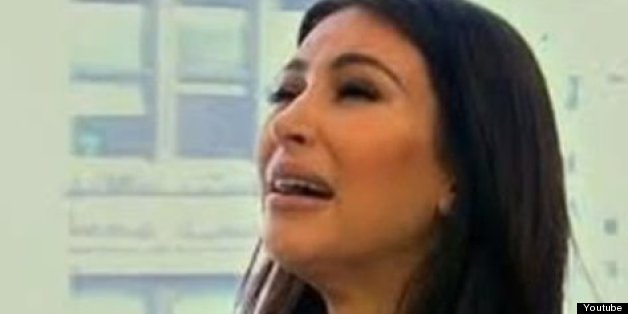 Sometimes life is difficult. Sometimes you go through a bad stretch where it feels like nothing in the world can go right for you. And sometimes, life is just plain unfair.
These celebrities have been having a rough time.
JUSTIN BIEBER
The Biebs recently had a fender bender in one of his many cars. No, not his Cadillac CTS-V, or his blacked-out Smart Car, or his Fisker Karma, or his Range Rover, or his 997 Porsche Turbo, or his Lamborghini Aventador, or his Audi R8, or his black matte Ferrari. No, it was his other Ferrari, the 458 Italia. Poor guy. One of these days, things will start going right for him.
AARON CARTER
Driver, don't you see Aaron needs to rest? Limos are long vehicles, and walking from one end to the other is tiring!
CHLOE GRACE MORETZ
Oh, totally. Or when your filet mignon dinner is made with medium-well beef? Ugh, YOU JUST WANT TO DIE!
TYLER THE CREATOR
Outrageous! Too bad you can't get higher than first class ... charge the cockpit and demand the pilot's food!
50 CENT
She sounds like a horrible person.
THE ZAC BROWN BAND
Well, did you tell them who you are?! ... Let's rephrase that: Did you tell them in the form of a song??
ANNA KENDRICK
This is a travesty! No purple? You could write a book about the trials of your life but there's already one out there called "The Color Purple."
Hey, mini-pack of Skittles, this is some bullshit. pic.twitter.com/DCS6iXygUz

— Anna Kendrick (@AnnaKendrick47) June 20, 2013
FLOYD MAYWEATHER
Ugh, that's just the worst!
AMANDA BYNES
I hope you're holding a 35-pound dumbbell.
About to put on makeup! I weigh 135, I've gained weight! I need to be 100 lbs!
http://t.co/olWk4aBgpg

— Amanda Bynes (@AmandaBynes) April 30, 2013
MARK CUBAN
Yeah, owning an NBA team sucks.
Buck up, guys. Things will start looking up.
BEFORE YOU GO
PHOTO GALLERY
Celebrity News & Photos