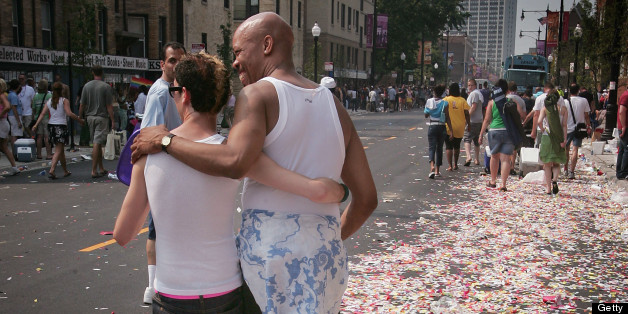 With the month of June just about set to wrap, the countdown to the June 30 stepping off of Chicago's giant, raucous Pride Parade is in its single digits, but that doesn't mean the city needs to stay at home checking days off the calendar in the meantime.
This year, the organizers of the Pride Parade and Festival decided their party was too hearty for one weekend and opted to launch the street festival -- this year headlined by Deborah Cox and Aubrey O'Day -- the previous weekend, essentially creating a Chicago Pride Week covering the days in between. Might as well use up those vacation days right now.
In the spirit of the season, HuffPost Chicago has showcased an array of Pride Fest/Parade alternatives that will keep any prideful Chicagoan busy in the days ahead. For ticket prices and other details, click through the links to each event. Happy Pride to you!
Did we miss another awesome Pride alternative in Chicago? Let us know at chicago@huffingtonpost.com!
PHOTO GALLERY
Chicago Pride Guide 2013
BEFORE YOU GO