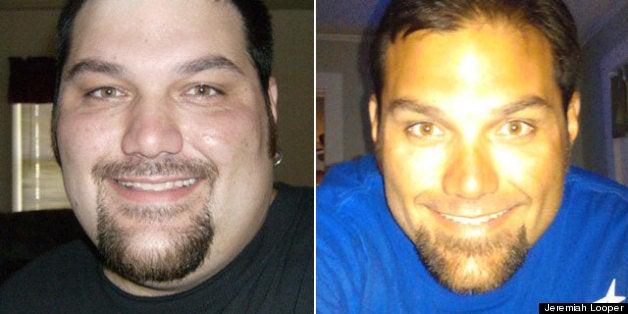 Name: Jeremiah Lee Looper
Age: 31
Height: 6'
Before Weight: 372 pounds
How I Gained It: I quit playing football and baseball and started working when I turned 16. I started eating an obscene amount of fast food and ballooned from 270 pounds to possibly over 400 by high school graduation (I was too big for normal scales), and I stayed heavy.
Breaking Point: Around Thanksgiving 2010 I saw pictures of myself on Facebook and felt terrible about myself. A digital scale at work told me I weighed 372 pounds. I knew a change was in order and needed to be implemented as quickly as possible.
How I Lost It: I quit fast food "cold turkey". I say "cold turkey" because food is a difficult addiction to cope with. People have to eat. I began cooking for myself. This was a huge learning curve since I let MickeyD's and Burger King be my personal chef for the previous 12 years.
I started eating a protein-rich diet including fish, pork, chicken, turkey, nuts and vegetables. I eliminated most carbohydrates and sugar, and I began drinking only water.
At this time I also started walking stairs at work during lunch and breaks. The stairs I walked consisted of 37 steps from the floor to the top. When I started I could only walk to the top four times before I was winded and soaked with sweat. After I lost the weight, I could sprint up them 25 times.
I then started riding a bicycle. Initially it was just for relaxation, but I soon realized this would be a great mode of transportation, so I bought a much nicer, more travel-friendly bike and started commuting to work on it, 8.5 miles one way.
Now, life is a complete 180-degree turn from what it was three years ago. I can ride amusement park rides, fit into the backseat of a car, do my job easier, walk around in public without the overwhelming feeling of being watched and judged. I can take an actual bath (I've always had good hygiene but had to shower since I couldn't fit in the tub). Working on my race car is much easier, too. I can get under it without having it three feet off the ground. The car is faster too because it's lighter with me driving. And women actually notice me now. I don't know how to take it, but I sure do like it!
After Weight: 230 pounds. I have kept that stable since June 2011.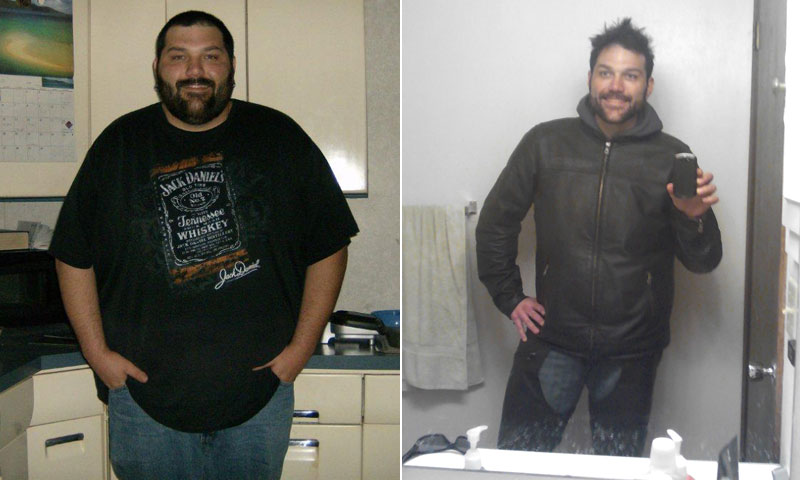 The Huffington Post publishes photographs as they are submitted to us by our readers.
Check out more of our inspiring weight loss stories below:
PHOTO GALLERY
Weight Loss Success Stories