Schoep, the dog who melted our hearts in a viral photo last summer, celebrated an incredible milestone last weekend.
On June 15 this year, Schoep turned 20. The date also marked nearly two decades of friendship with his owner John Unger, the Wisconsin man who adopted him when he was 8 months old.
Story continue after photo.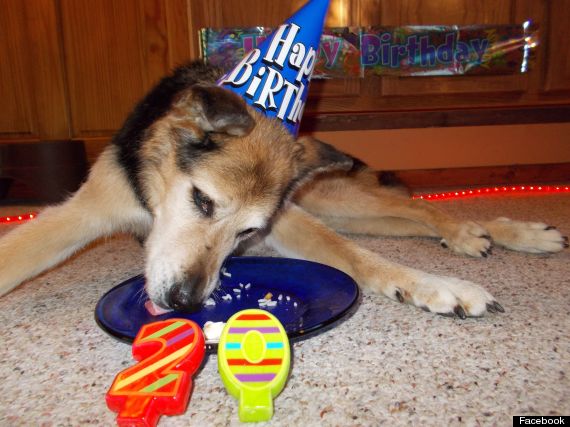 The pair achieved Internet stardom last summer when photographer Hannah Stonehouse Hudson captured a photo of Unger soothing the arthritic German Shepherd mix to sleep in Lake Superior.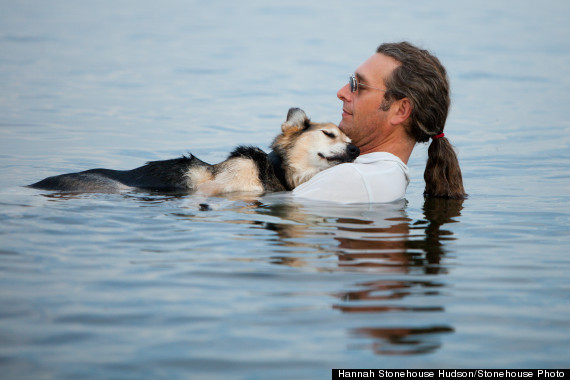 Unger's devotion to the dog he credits with saving his life touched hundreds of thousands. Schoep and Unger have since accumulated 135,000 followers on their Facebook fan page, and supporters have donated thousands of dollars to fund costly treatments for the dog's arthritis. He now receives weekly laser treatments to soothe his pain, according to CBS Minnesota.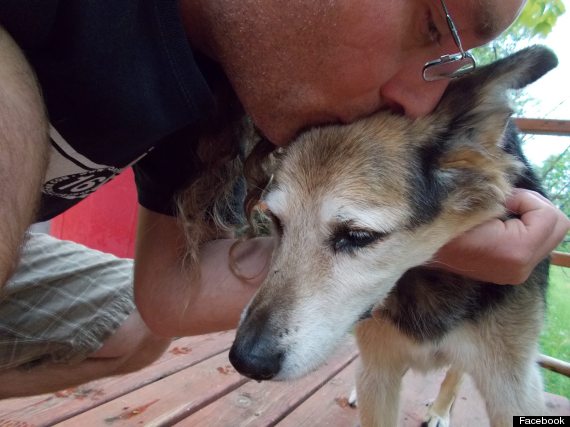 The Pioneer Press reports that Schoep also received over 1,000 letters and dozens of gifts for his birthday. Unger posted, "I can't thank all of you enough, and I'm going to continue to do so this next week because that's how long it will take us to read all of the cards, letters and all of the comments on this page! THANK YOU!"
Unger documented the big birthday with several photo updates on Saturday. See those posts and more on Schoep's Facebook fan page.
Read our original story on Unger and Schoep here.
H/T: msnNOW
BEFORE YOU GO
PHOTO GALLERY
Dogs Are Family For Life