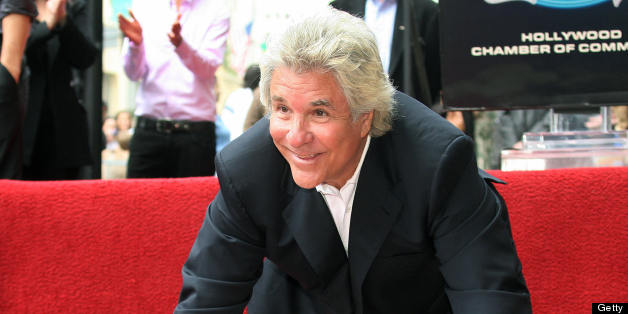 Jon Peters didn't have much to do with "Man of Steel," but that's not stopping the former hairstylist and movie executive from raking in millions from the latest Superman movie.
The fat paycheck could reach $15 million and is a testament to the quirky "first adopters" system that allows Hollywood heavyweights who latch onto projects early to reap massive yields from movies they end up having little to no part in producing. Peters, who is credited as the executive producer of "Man of Steel," worked hard to rejuvenate Hollywood's interest in the Superman storyline and helped make 2006's "Superman Returns." As The Hollywood Reporter notes, he took home $7 million from that movie, a sum fattened by what's called a "first-dollar gross deal," in which a recipient receives a direct percentage of the movie's revenue.
Fast forward to the present, and Peters is set to take home about five percent of whatever "Man of Steel" rakes in at the box office -- despite having actually been removed from the project by Warner Bros. three years ago. Not bad for a day not spent at the office.
"Man of Steel" printed enough ticket stubs to bring in $125 million over its opening weekend (counting Thursday night screenings), good enough for not only the second biggest opening of the year (after "Iron Man 3") but also the biggest ever June debut in box office history. The Henry Cavill and Amy Adams superhero tale wrestled the latter record away from "Toy Story 3," which clocked in at $110 million in 2010.
All of this is to say it's a good time to be Christopher Nolan (who actually produced the movie), director Zack Snyder and Warner Bros., despite the fact that the flick earned an aggregate "rotten" rating from Rotten Tomatoes. For the full tick-tock on how Peters rose through the ranks at Hollywood and examples of other producers dialing up massive profits from movies, head over to The Hollywood Reporter.
PHOTO GALLERY
"Man Of Steel" Photos & Stills