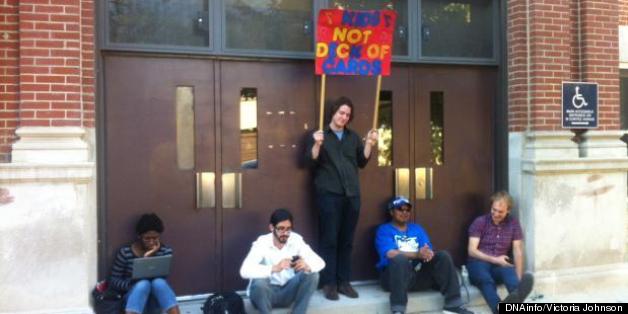 HUMBOLDT PARK — As 50 schools prepare to close around Chicago in a historic and controversial shuttering of institutions, parents and students at one elementary school took drastic action Wednesday, shutting themselves in a classroom and refusing to come out.
After the last day of classes ever at Lafayette Elementary at 2714 W. Augusta Blvd. in Humboldt Park, parents and students took over a second-floor classroom in protest of its closure.
"We're in here to keep our school open," Nidalis Burgos, 15, a Lincoln Park High School student and Lafayette graduate said in a phone interview from the room.