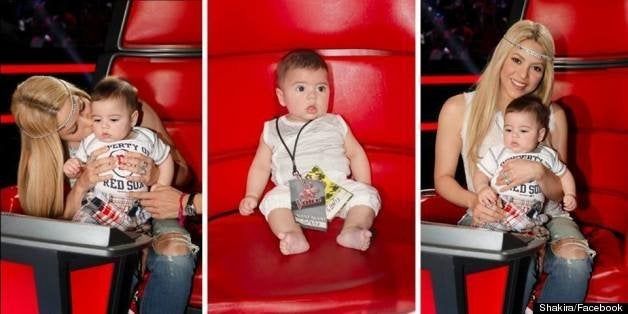 It's not over until the chubby baby sings -- and Milan is saying Shaki will be back for season 6 of "The Voice"!
NBC's singing competition came to a close on Tuesday night -- crowning its youngest winner ever -- and despite not having a contestant in the finale, the Colombian star showed her support for all three finalists during their last performance on Monday.
"It was a hard decision for me to make, because I'm really fond of the coaches, the people in production and everybody around me," Shaki told E! Online last month. "And I really enjoyed 'The Voice,' but I also have a musical career and I'm also a mother now and my poor baby's so tired flying such long distances."
Still, it seems baby Milan was willing to make one last trip to "The Voice" set to help his mother announce her return to The Voice for Season 6. On the songstress' facebook page, the star's first born "announced" the news from Shaki's coach chair: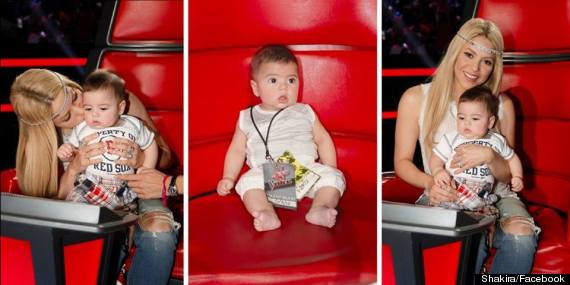 Mommy thanks for bringing me to The Voice, so fun!! Though your fellow coaches are a doubtful influence on me, I'm ready for season 6!!
It's official, Shakira fans can look forward to seeing the star retake the revolving red chair!
BEFORE YOU GO
PHOTO GALLERY
Baby Milan Piqué Mebarak