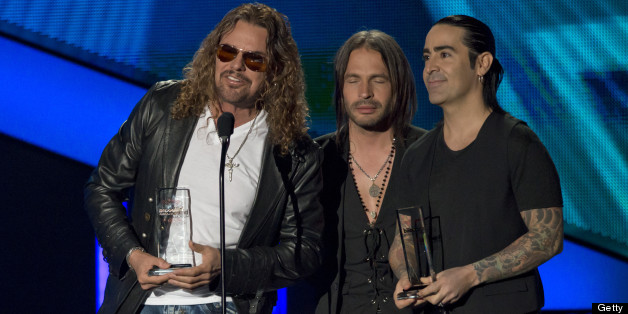 Maná really is unstoppable.
The Mexican band will receive a star on the Hollywood Walk of Fame, the Hollywood Chamber of Commerce announced on Thursday. The band joins honorees like Rick Springfield, Katy Perry and more recently Jennifer Lopez who received the 2,500th star.
Maná is probably the best-known Spanish only band in the United States. Billboard Magazine called them "the most widely sold and heard Latin band in the world." They have won four Grammy Awards and Seven Latin Grammys. They also hold the record for most shows sold-out by a single act in the history of the Staples Center in Los Angeles.
The pop-rock band has released over 10 albums, the latest, Drama Y Luz, in 2011 was sold in 40 countries. In total they have sold over 25 million albums worldwide.
There's no denying that this is one well deserved star.
¡Felicitaciones Maná!

BEFORE YOU GO