Melissa Gorga, like most reality stars, loves to overshare, and she turns it up even more in her book "Love Italian Style: The Secrets of My Hot and Happy Marriage," which will be released Sept. 17, 2013. The "Real Housewives of New Jersey" star is married to Joe Gorga, and she says the secret to making it through the ups and downs of nine years of marriage is their hot sex life.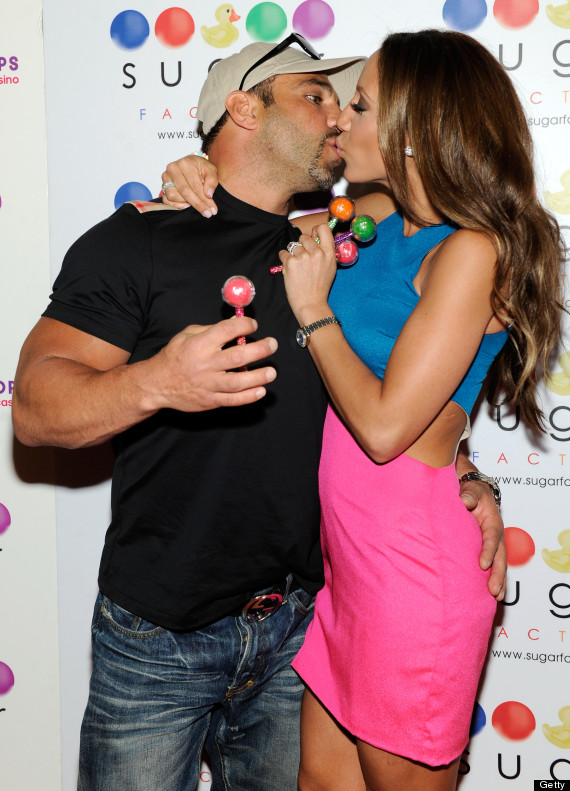 Highlights of her advice to couples include, "Sex is the glue of the marriage. It fills the little cracks that hold you together. Otherwise those tiny cracks can turn into huge splits." The book contains "practical strategies on how to strengthen their marriage, amp up the passion, and the secrets that make my marriage as sexy and hot as it is warm and loving," according to the mother of three. "There were many times, and many fights, when I wondered if I could stay with our marriage," she says, but their sizzling sex life put her doubts to rest.
Amazon.com notes, "With her time-tested strategies, you can 'Gorganize' your own relationship, strengthen your bond, and amp up the passion for life-long bliss." Yes. Yes we would like to Gorganize our own relationships.
After fights she recommends heading straight to the bedroom. Physical intimacy is the best way to heal a rift, she comments, saying "It's how we bond emotionally. (It's) the best way to put an argument to rest." Truly groundbreaking stuff.
However, the latest episode of "Real Housewives" shows that familial strife can come up no matter how good the sexual chemistry is between husband and wife. Melissa's sister-in-law Teresa caused a huge scene at her 12-year-old daughter's birthday party, attacking Melissa for not visiting her father-in-law in the hospital, and accusing her of being disrespectful.
Melissa stormed out in fury, probably to get hot and sexy with Joe.
BEFORE YOU GO
PHOTO GALLERY
The Real Housewives of Bravo