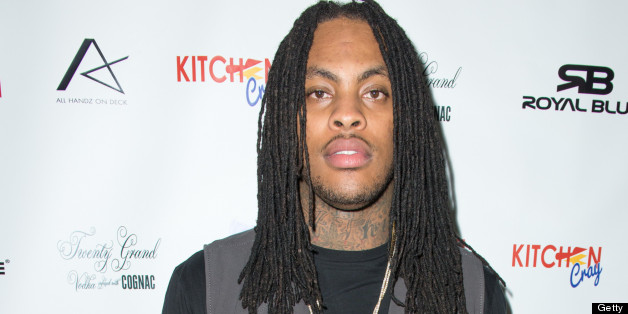 Remember when Amanda Bynes said she was planning to release her very own rap album? Well, it might actually happen.
Bynes is in the process of working out a record deal with Waka Flocka, according to TMZ. The Georgia native told the website he plans to sign the former Nickelodeon star to his Brick Squad Monopoly label. The two have supposedly been FaceTiming each week and texting every day about the album, which is slated to be titled "Shots."
Does he think she's a little out there?
"Not at all," he told TMZ. "She has it all together to me. She is cool as hell and ready for the rap world. I think she is going to kill the game."
Flocka even thinks Bynes could be the next Pink.
"I reached out to her, I got a great production team for her, I got great records in the process of being made for her, so hopefully that's something that she takes a look at. She just wants a change," he told InTouch magazine. "I think she'd be like a new Pink or something. She's got to be her own person."
The 27-year-old hip-hop star, whose "Flockaveli 2" is set to drop later this year, has defended the troubled starlet in the past.
@AmandaBynes when people hate and the media lies……. That means you popping #FlockaFacts

— Waka Flocka Flame (@WakaFlockaBSM) May 27, 2013
Previously, CEO of Chinga Chang Records Daniel Herman told The Huffington Post he had offered Bynes a rap deal with his New York-based label. However, the 27-year-old actress recently tweeted she has never even spoken to anyone form Chinga Chang. She was also rumored to be working with Wyclef Jean, but that hearsay was quashed by Jean's camp.
Other artists signed to Brick Squad Monopoly include 808 Mafia, Huey, Reema Major and Dirt Gang.
BEFORE YOU GO
PHOTO GALLERY
Amanda Bynes Twitter Pictures