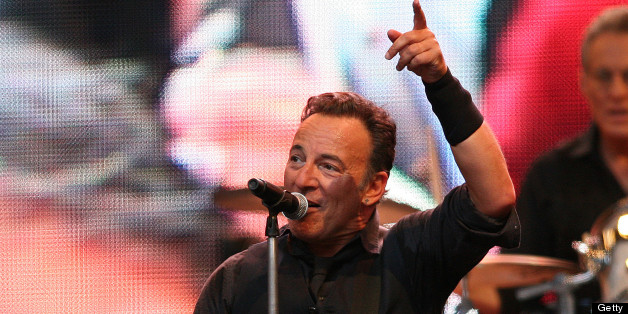 Joining the fleet of superstars who've paid homage to the late James Gandolfini, Bruce Springsteen roared through his "Born To Run" album in full Thursday night, dedicating the performance to the "Sopranos" actor.
Springsteen was 12 songs in during a show in Coventry, England, when he announced the Gandolfini tribute, according to Hidden Track. Springsteen and Gandolfini are both New Jersey natives, and E Street guitarist Steven Van Zandt portrayed Silvio Dante on "The Sopranos."
Van Zandt took to Twitter on Wednesday when news of the actor's death broke:
Gandolfini died suddenly of a heart attack while on vacation in Rome. He was expected to appear in Sicily just a few days later to accent an award at the Taormina Film Fest.
BEFORE YOU GO
PHOTO GALLERY
The Best Of James Gandolfini On 'The Sopranos'