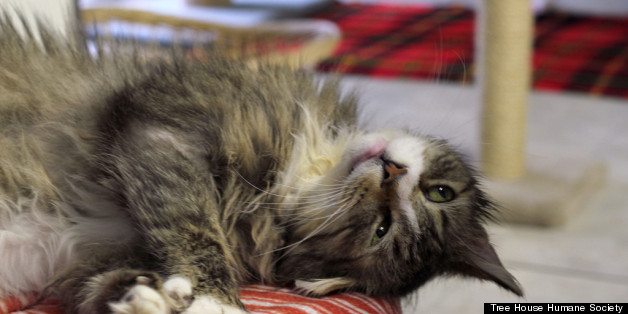 Did you know June is National Adopt a Shelter Cat Month?
In honor of the occasion -- and ahead of four area shelters' special Feline Frenzy event, wherein cat adoptions will be offered at special discounted rates this week -- we here at HuffPost Chicago have put together an all-feline edition of our regular roundup of pets currently available for adoption at an array of local shelters.
To our knowledge, these furry friends have been spayed or neutered and are up to date with their vaccinations. Contact the shelter named to learn more about each animal or for help planning a visit.
If this slideshow doesn't satisfy your cute animal fix, be sure to check out past features linked below the gallery either by scrolling down or clicking here. Many of the previously featured animals still are in need of homes.
PHOTO GALLERY
Chicago-Area Cats Up For Adoption (6/21)