A new study from Digitas, a digital brand agency, reveals that lesbian, gay, bisexual, and transgender (LGBT) individuals and families are embracing the "mobile first" way of living.
LGBT mobile customers are early adaptors of new devices, whether it be cell phones or tablets, and are using them for everything from planning trips to managing households to everyday communication -- and in larger numbers than their straight counterparts.
Chia Chen, the senior vice president at Digitas, said: "LGBT consumers have made mobile devices an integral part of how they manage their lives. They have become a bellwether for the entire population, providing a preview of what's to come as more consumers embrace mobile connectivity."
Digitas has also created some interesting infographics to go along with their study, which you can view here. Among the tidbits you'll find is the fact that 35% of LGBT people ages 18-24 used a mobile device in their coming out process.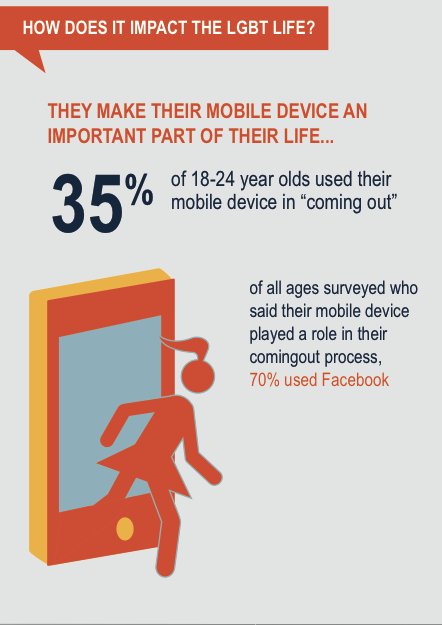 How do you feel about the study? How do you use your mobile devices? Tell us in the comments below!