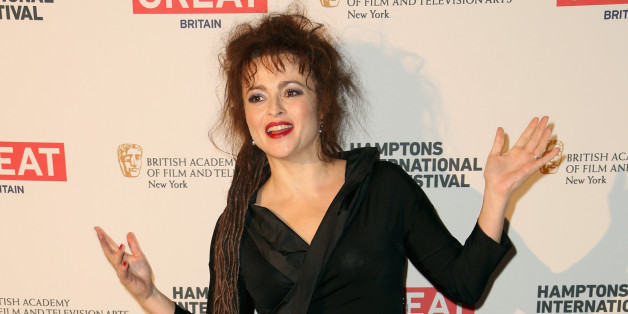 In what is shaping up to be a dream cast, Helen Bonham Carter has joined the lineup of Disney's live-action "Cinderella," which already boasts Cate Blanchett as the wicked stepmother, Lily James in the title role and Kenneth Branagh in the director's seat. Bonham Carter will portray the fairy godmother.
Given Bonham Carter's penchant for dark, brooding characters like Bellatrix Lestrange, Ophelia and the Red Queen, the actress may seem more inclined to take on the wicked stepmother role (although no qualms here, as Blanchett will surely be fantastic). But Disney has revealed that the fairy godmother will receive more screen time in the new production, which shoots this fall in London, than she did in the 1950 animated classic. Naturally, Bonham Carter will imbue her usual brand of eccentricity, boosted by the character first appearing disguised as an old beggar, according to The Hollywood Reporter.
"Cinderella" is slated for a 2014 release and will also star Richard Madden ("Game of Thrones") as the prince and Sophie McShera ("Downton Abbey") and Holliday Grainger ("The Borgias") as the stepsisters.
In keeping with the news, we can't help but recall the vast oeuvre of oddness that Bonham Carter has churned out over the past three decades of her career. Here's a look at her 10 zaniest characters:
PHOTO GALLERY
Helena Bonham Carter's Kookiest Characters