Lord Disick sure has a ride to match his pompous title.
Kourtney Kardashian's boyfriend (and father of her two kids) Scott Disick was spotted in Los Angeles, Calif., yesterday on a simple coffee run, but the way he got there was far from simple: Disick rode his $500,000 yellow Rolls Royce to Starbucks to quench his thirst.
We probably shouldn't be surprised, seeing as how close he is with Kourtney's family, and considering Kourtney's half-sister Kylie's ride at only 15 years of age: a $125,000 Mercedes-Benz SUV.
Keeping it classy, Disick!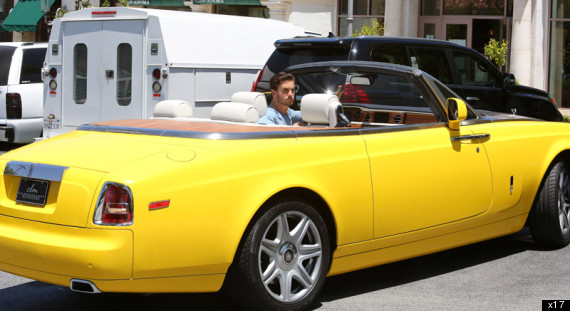 Click here to see more pictures of Disick on X17online.com.
BEFORE YOU GO
PHOTO GALLERY
10 Outrageous Celebrity Beauty Splurges