Wombfire (noun, hashtag) 1. a child so amazingly cute that they figuratively set your womb ablaze. 2. when your reproductive system (i.e. womb) tingles with maternal excitement, potentially breaks out into Beyoncé choreography and/or prompts spontaneous family planning (i.e. running home to make a baby). 3. hashtag used to illustrate flurry of emotion described above (i.e. "This baby is giving me major #wombfire" or "#Wombfire alert!")
Cutie: Camden Arthur Spradley (aka The Fresh Prince Of BK)
Age: 2 months (10 weeks)
Mom: Nykia Spradley (Magazine beauty editor)
Dad: Jermaine Spradley (The Huffington Post's Multicultural Editor)
Hometown: Brooklyn, NY
The realest parenting advice we got was: Capture every moment because they grow fast. They really do!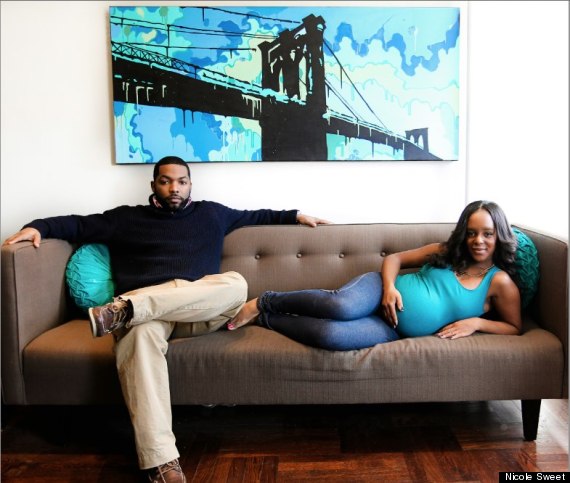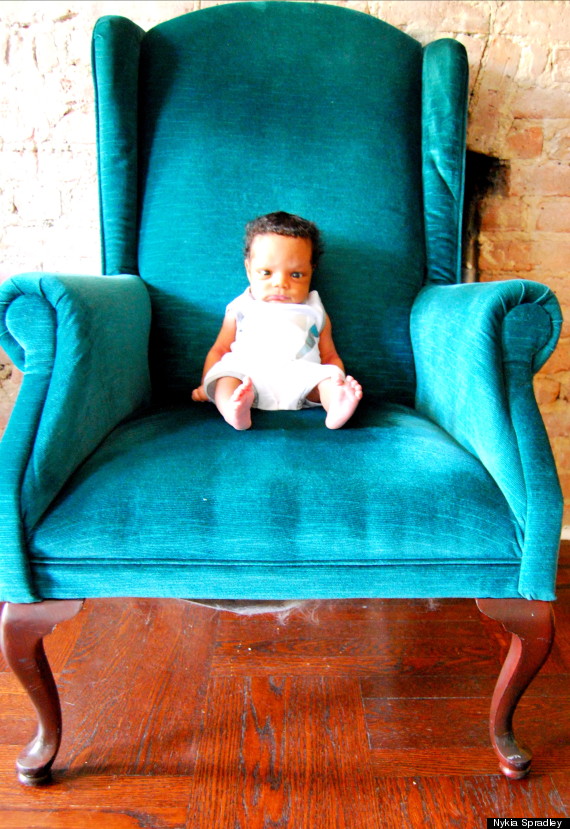 Fill-in-the-blank with Camden...
1. All I need is a nice big sip of milk to make me stop crying.
2. My cutest moment thus far has been the first time I smiled. Mommy was out running errands so I was hanging with daddy. He started making funny faces so I decided to break out my smile.
3. My favorite onesie is a tie between my "Bananas Over Mommy" onesie (brown with a baby monkey and a momma monkey printed on it) and my "Perfect just like my daddy" onesie (white with brown writing).
4. If I could have a playdate with anyone it would be with Blue Ivy Carter, of course. She's a cutie, plus I like older women like my daddy.
5. If I could talk right now, I'd say: "Watch out world, the Fresh Prince of BK has arrived!"
PHOTO GALLERY
Camden Arthur Spradley
Keep the CUTE coming! If you've got a #wombfire or know someone who does, let us know by adding the hashtag #wombfire to your Twitter, Instagram and/or Facebook photos. We'll be in touch if we decide to feature your cutie as a #Wombfire Of The Week.