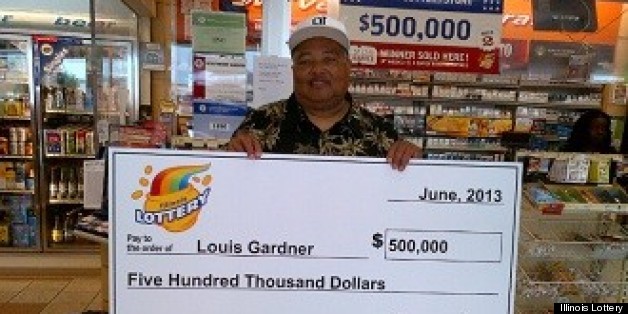 A suburban Chicago man should start calling his new bride "lady luck."
Louis Gardner of suburban Hillside recently married his partner of 15 years, Joann, according to NBC. Days before the couple's wedding — which also happened to be Joann's birthday — Gardner won more $500,000 after buying a ticket at Joann's urging, the Sun-Times reports.
Garner told the Illinois Lottery he won the 4th of July Millionaire Raffle early bird drawing on June 13 saying the date "is my wife's birthday!"
"I bought it at BP Mannheim, 825 Mannheim Road in Westchester. My wife heard all about the 4th of July Millionaire Raffle and she told me I should get a ticket."
Garner said he learned he won after taking flowers to his dad's grave on Father's Day, just days before the couple wed. Telling CBS Chicago he hans't always done what his wife tells him to do, Garnder says now he'll heed her advice going forward.
The couple, who have several children and grandchildren together, said they plan to use the money on bills, investing for the future and donating to their church.
"Have faith," Gardner advised other would-be lotto hopefuls. "I've never won anything before this. I feel so blessed."