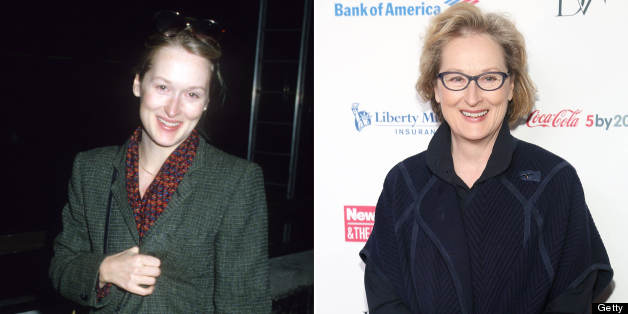 Happy Birthday, Meryl Streep! This year will find the actress joining forces with Julia Roberts for the highly anticipated adaptation of "August: Osage County" and with Tommy Lee Jones for the pioneer drama "The Homesman."
Streep has been a true movie star since early in her career. Her 17 Oscar nominations top Jack Nicholson's and Katharine Hepburn's 12 to make her the most-nominated performer in history. Streep is one of only six actors -- alongside Nicholson, Hepburn, Walter Brennan, Ingrid Bergman and Daniel Day-Lewis -- to collect at least three Oscar wins, solidifying her legacy as both an awards goldmine and a universally loved critical darling.
As Streep turns 64, a quick look back at her multi-faceted career proves the actress's "chameleon" title is merited. From her breakout roles in "Julia" and "The Deer Hunter" to her recent turns in "The Iron Lady" and "Hope Springs," Streep's evolution has featured so many accents, genres and co-stars that it feels like no other modern performer can match her. Look for yourself, and start forecasting what the future may bring for an actress who seems to have done everything.
PHOTO GALLERY
Meryl Streep