Brad Pitt has been surprising audiences by attending showings of his new film, "World War Z," but none of his visits were quite as amazing as this one in Spain. Pitt just casually wears an all-green outfit as he strolls down the aisle. Nobody seems to care at all. Except the woman in the top right corner. She freaks out and LOSES IT. That woman is perfect.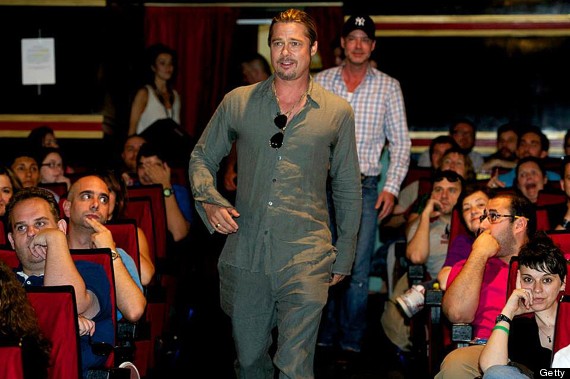 So happy!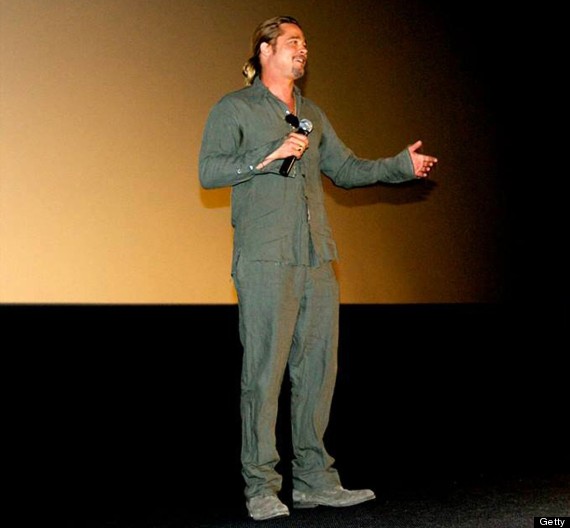 Let's still pay attention to this all-green outfit, though.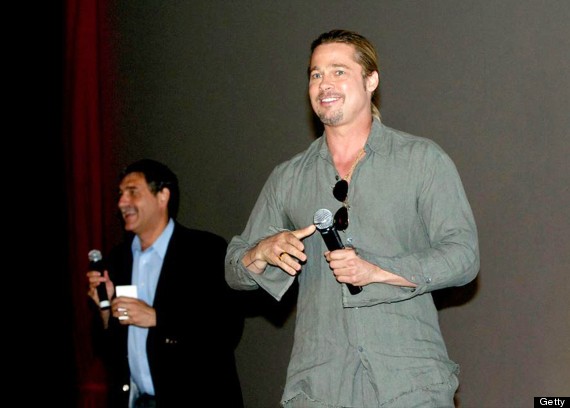 Brad Pitt always looks good.
BEFORE YOU GO