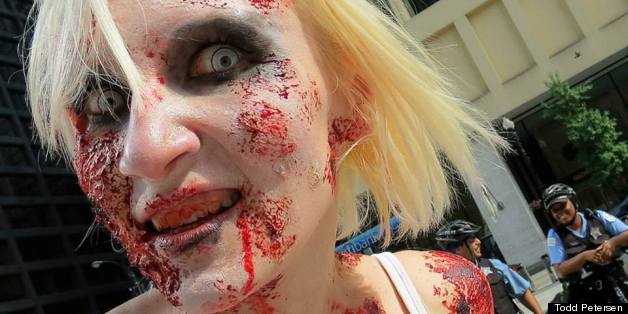 Yes, it is that time of year again.
Chicago's "undead" descended on the Loop Saturday afternoon for their sixth annual Zombie March. Starting from Millennium Park, the marchers went from there to say hello to the ABC 7 broadcast team at their State Street studios and also startled tourists near the Tribune Tower.
On hand for the festivities was Todd Petersen, who shared some of his shots of the action below. To see more of his photos from the march, head on over to Facebook. For more of Petersen's work, visit his Etsy shop.
PHOTO GALLERY
Chicago Zombie March 2013
BEFORE YOU GO