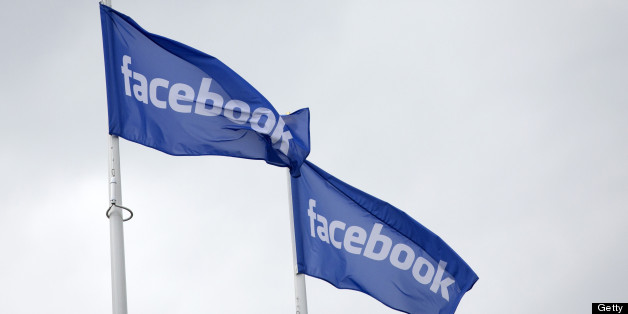 Facebook is getting friendlier with the news.
The world's largest social network is developing a mobile product codenamed "Reader" that will highlight and showcase news from Facebook users and media organizations, according to a report from The Wall Street Journal.
Iterations of the new Facebook offering look like social news app Flipboard, which aggregates stories based on a user's preferences, the WSJ reports. The new Facebook product could offer news items that a user's friends are sharing or stories that are trending on the site, according to the WSJ, encouraging people to spend more time on Facebook -- and in turn see more ads.
A Facebook spokesperson told The Huffington Post that the company does not comment on rumors or speculation.
"I view it as a logical next step for them," said Danielle Levitas, senior consumer technology analyst at IDC, a market research and analysis firm. "To me, it's a place where multiple genres of media and content can come together in a trusted fashion."
"They have to do everything and anything that drives engagement and ultimately delights some subset of their users," added Levitas. She noted, however, that a news feature may not appeal universally.
Mark Zuckerberg has for months said that Facebook is investing heavily in improving its mobile experience, not only for Facebook users but also for its advertisers. The company brought in more than 30 percent of its $1.46 billion in revenue from mobile devices last quarter -- up from 23 percent the previous quarter.
"Today, there's no argument," Zuckerberg said on an earnings call in January. "Facebook is a mobile company."
According to research from comScore, smartphone users in the U.S. already spend nearly a quarter of their time with their phones using either Facebook or Instagram, the latter of which Facebook bought last year. With a news option, Facebook may be aiming to increase that percentage.
People also use their mobile devices to read news, so building a way to integrate news into Facebook could potentially pull people away from other popular news reading apps -- like Flipboard, Pulse or even Twitter -- over to Facebook.
Facebook is no doubt looking to competitors for ideas, as it has done regularly over the last several years when developing new products and services.
LinkedIn, the social network geared toward professionals that boasts 225 million "members," has bet on content, and it seems to be working out for the site. Over the last several years, LinkedIn has gone from a place to keep an online resume to a destination for original commentary and aggregated news. In the first quarter of this year, monthly unique visitors grew by 29 percent over the same quarter last year.
And in April, LinkedIn spent $90 million to purchase Pulse, a mobile news reading app.
Sites like Facebook, LinkedIn and Twitter make money through advertising. Having information about what people read can help build more complete user profiles, and, as a result, allow companies to better target ads.
"It's about better understanding what you care about," Levitas said.
With its new feature, Facebook could be setting its sights on Twitter's position as the place to turn for breaking news, Brian Solis, author of What's the Future of Business and a principal analyst at Altimeter Group, told HuffPost.
"Facebook is seeking to capture the information that's already in its NewsFeed, apply intelligence, and present stories to users in not only real-time, but in a way that's visual and experiential," Solis said. "Facebook is home to 1.1 billion users. This is a significant move. But, there's no reason that Twitter couldn't create a reader app of its own, not unlike what it did for Twitter Music."