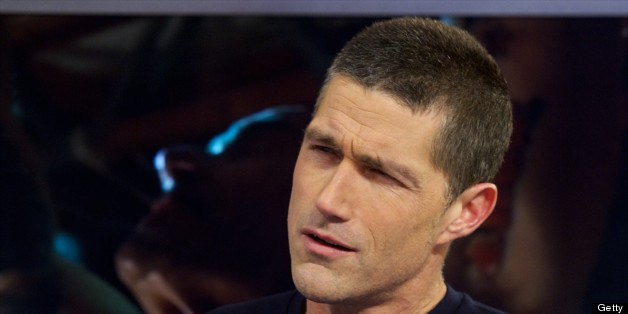 Matthew Fox was pretty excited about starring with Brad Pitt in "World War Z."
"It's the biggest movie I've ever been a part of. I was just a real fan of the books, and I'm a huge fan of [director] Marc Forster, who I've gotten to be friends with over the past few years," Fox told Boston Common Magazine last year. "I just think he's a fantastic director and has incredible taste in any genre that he takes on, so I'm excited to be a part of it."
As those who watched "World War Z" over the weekend can attest, however, Fox is only barely a part of the finished film. He appears so briefly, in fact, that one commenter on David Edelstein's review of the film for New York Magazine didn't even register Fox's role: "It seems as if Edelstein didn't actually watch the film [...] while Matthew Fox was reportedly cast, he doesn't appear in the finished film." He does: Fox plays a chopper pilot who helps Pitt and his onscreen family get to safety in the film's early going.
Why would an actor like Fox have such a small part in "World War Z"? Reshoots, as it turns out. A post over at Movies.com dissects the original ending of "World War Z," which was famously scrapped and re-written by Damon Lindelof and Drew Goddard. (A full breakdown of the changes those two made can be found here.) In that initial denouement, Fox has a central role, playing a soldier who strikes up a relationship with Pitt's onscreen wife, played by Mireille Enos.
Fox, for his part, confirmed that aspect of his "World War Z" character in the Boston Common Magazine interview.
He's a Navy SEAL who rescues Brad Pitt and his family off of a rooftop in Philadelphia. He ends up looking after his family amidst this chaos, while Brad Pitt's character tries to find a solution to the zombie apocalypse. The movie is the setup for the possibility of a trilogy. My role would be more developed, I think, if there were to be more films. But I just was really excited to be a part of it in any way.
Unfortunately for Fox, none of those scenes appear in "World War Z," meaning the romantic conflict that would have played out in the sequel likely won't include his character.
For more on the changed ending of "World War Z," head to Movies.com.
[via Movies.com]
PHOTO GALLERY
Actors Cut From Films