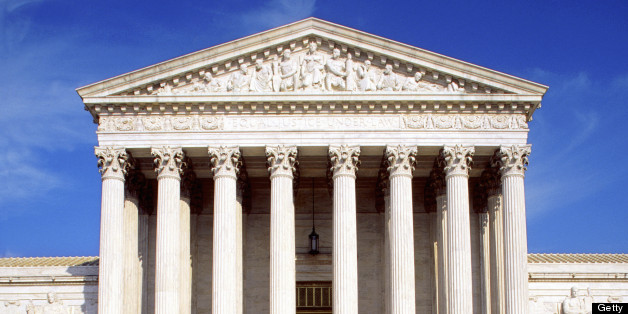 The Supreme Court ruled on affirmative action Monday, deciding by a 7-1 vote to send the case back to a federal appeals court.
The affirmative action case was one of four major decisions expected from the Supreme Court. The court did not rule on California's Proposition 8, the Defense of Marriage Act or Section 5 of the Voting Rights Act on Monday.
The court announced it would meet in public session Tuesday, June 25, at 10 a.m. to issue additional opinions.
Click here to read the full opinion of the affirmative action case, and click here for more from HuffPost's Mike Sacks and Ryan Reilly.
BEFORE YOU GO
PHOTO GALLERY
Supreme Court Justices