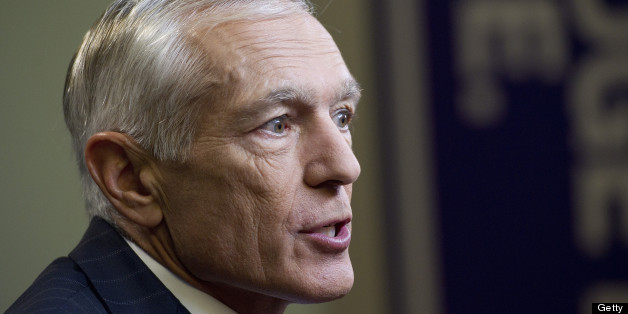 Wesley Clark, the retired general and former presidential candidate who endorsed then-Sen. Hillary Clinton (D-N.Y.) early in her 2008 run for the White House, this weekend announced his support for a 2016 Clinton campaign.
In an email to the supporters of the "Ready for Hillary" -- a group raising funds and encouraging Clinton to seek office -- Clark cited Clinton's foreign policy credentials as the source of his support.
"When Hillary Clinton took over as Secretary of State, America's image around the globe was badly damaged," Clark said in the email. "Since then, we've ended the war in Iraq. We're winding down in Afghanistan. We decimated Al-Qaeda's leadership, and helped democracy grow in the Middle East."
With his endorsement, Clark became the second major political figure touted by the group as an early supporter. Last week, Sen. Claire McCaskill (D-Mo.) also signed on.
Clinton herself has maintained that she has no intention to run for public office again. But there has been no shortage of teases and hints to keep people guessing. Just last week, Clinton said she hopes for a "woman president in my lifetime."
Clinton's denial has done little to slow support for her potential candidacy. Super PACs advocating for Clinton are beginning to take hold in Washington, the Washington Post noted. In addition to Ready for Hillary, spearheaded by the longtime Clinton aide Harold Ickes, a number of other niche groups with Clinton's name have sprouted in Federal Election Commission filings.
"We want to get the media narrative of inevitability," Hector Pacheo, the founder of pro-Hillary, Latino-focused PAC Hillary FTW, told the Post.
BEFORE YOU GO
PHOTO GALLERY
Which Women Might Run In 2016?